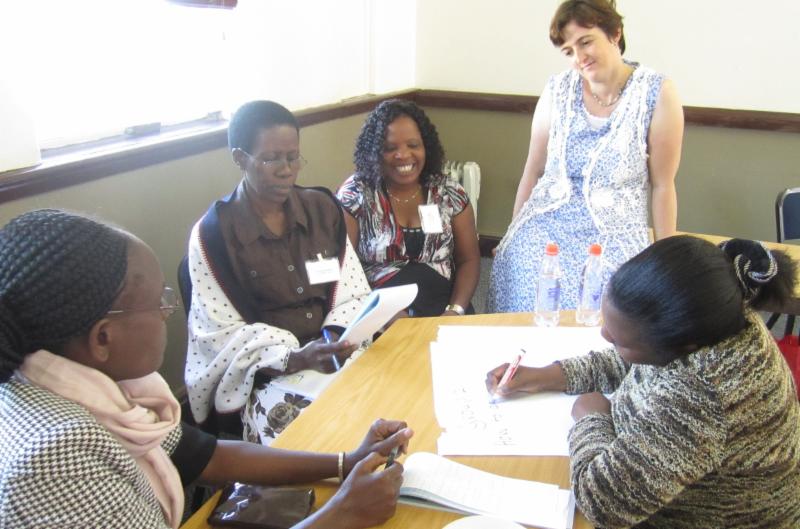 Rooftops Canada has
been working on HIV and AIDS issues with housing organisations in Africa for
almost 20 years. There have been successes around difficult issues such as
stigma, inheritance and property rights, and housing groups have built links
with AIDS organisations to access much needed services. In September, we
co-hosted a workshop and seminar on HIV, AIDS and housing with over 50
participants from eight Sub-Saharan African countries and Canada. While
recognizing our successes, everyone agreed that the connection between where
people live and HIV issues needs much more attention.
The highest incidence
of HIV is among the 250 million people living in African slums. Although HIV is
generally being managed with drug therapies, new infection rates remain very
high. Dr. Francois Venter, from South Africa's Wits University pointed out that
one in five South Africans have HIV, and this will soon reach one in two. High
levels of marginalization, poverty and sexual violence in slums are major
contributing factors. Challenges accessing health services mean that typically
only half of people living with HIV (PLHIV) adhere to drug therapies. Mark
Heywood, a South African activist, stressed that HIV is a social disease. Every
year, 88,000 PLHIV in South Africa die of TB which spreads easily in
overcrowded slums.
Strategic alliances
remain key to fighting HIV and AIDS. Planact,
a South African is successfully training community leaders both to create
partnerships and to hold agencies responsible for service delivery. In response
to economic hardships, many of our partners are helping PLHIV and their
families start in income generating activities. Political will remains an
integral part of fighting HIV and AIDS. Many of our partners are using human
rights as an entry point – everyone has the right to housing, water and
sanitation and an environment that is not harmful to their health.
To learn more about
the remarkable efforts of Africans to meet the challenges of HIV, AIDS and
slums, please visit: www.rooftops.ca.