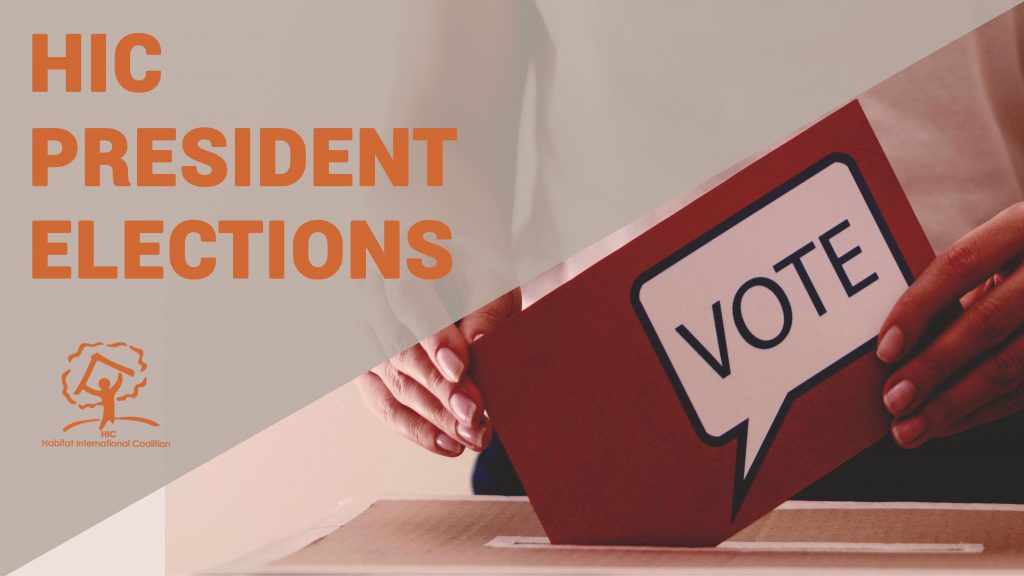 Message from the Electoral Committee to vote for the HIC President 2019-2023.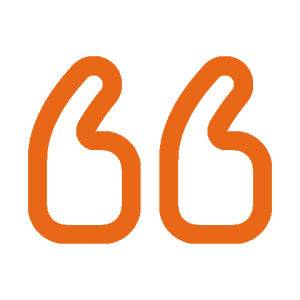 Dear Members of Habitat International Coalition (HIC),
Warm regards of Electoral Committee (EC) Members.
The Electoral Committee is glad to invite all the HIC Members in good standing to elect the HIC President 2019-2023.
To review the two candidate's documents, please consult the blog on: https://www.hicpresident2019.hic-gs.org/2019/11/07/275/, or the HIC web on: https://hic-net.org/publication-of-candidatures-for-hic-presidency-elections/
Please send your vote to all the following emails:
The ballots will be valid if they meet all the following requirements and state:
your name
the organization you represent (HIC Member name stated on the roster)
your HIC member code (stated on the roster)
the name of the person you vote for
Your vote must be received between Monday 25 November 2019 and Sunday 8 December 2019 at 11.59pm GMT. 
In case your vote does not meet the above requirements, it will be considered as invalid (null).
On reception of your vote, a Member of the Electoral Committee will send you an acknowledgement of receipt.
The ballots will be verified and counted on Monday 9 December 2019.
After affirming and documenting the participation of a quorum of at least ten percent (10%) of eligible voting HIC Members, the Electoral Committee will report the final result to the HIC Board before further public dissemination of the results (Blog, HIC News, Social medias and MailingList) on Tuesday 10 December 2019.
Best regards,
The Electoral Committee:
Graciela Maiztegui (Argentina), Irene Escorihuela (Spain), Barry Pinsky (Canada), Humphrey Otieno (Kenya), Khadim Dahot (Pakistan), Khalid Alkhawaldeh (Jordan)