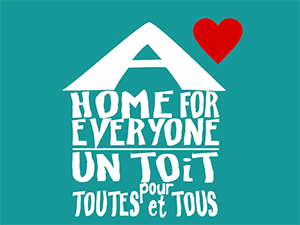 Many individuals have found an affordable and safe home within the Community Housing sector; a place where their needs are met and respected. This remains true in the light of current new procedures related to the COVID-19 pandemic. Community Housing providers across Canada have continued to meet and protect vulnerable individuals' needs whilst implementing new health requirements in their buildings.   
Community Housing Transformation Centre Survey: 32 funded projects well-adjusted to new reality
The Centre's survey with funded partners has been conducted in May 2020. Out of 31 respondents, most (84 %) reported some impact on their operations, planning and budget, but no major changes to ongoing operations were foreseen. As the duration of COVID-19-related confinement has not been determined for all projects, this variable needs to be re-evaluated over time.   
More than half (53%) viewed a potential impact on the duration or the scale of their project. For some providers, it was too early to evaluate how the project's budget might be impacted by the coronavirus pandemic. But it is noteworthy to see that the majority (60 %) felt confident that the situation would not affect their project budget altogether. Overall, Community Housing groups continue to be operational and ready to adjust their projects.   
Community Housing Sector: studies on common challenges during early months of COVID-19    
Studies conducted by Community Housing sector organizations in British Columbia, BCNPHA (BC Non-Profit Association) and by RQOH (Quebec Non-Profit Housing Network) in Quebec (French version only) show feedback from 101 housing providers in BC and 358 respondents in Quebec. New health directives had to be translated in contexts where many housing providers were already operating on tight budgets and limited staff. Hygienic measures had to be improved quickly to guarantee tenant's safety. In this context, non-profit housing providers were not always sufficiently equipped to offer safe and inclusive living spaces for all residents but did their best to meet the need.    
Read here the full report: The Community Housing Transformation Centre (The Centre)