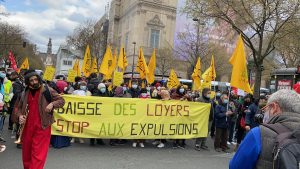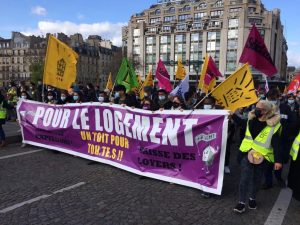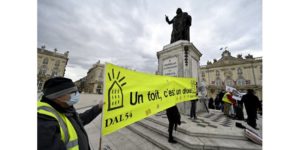 Saturday 27 March was Housing action day 2021, a day of mobilisations for the right to housing, against high rents and against evictions, carried out in several European countries, under the slogan "Housing is for people, not for money!
Thousands of people mobilised last weekend across Europe for the right to housing for all, to stop evictions and against expensive housing.
A worsening housing crisis is manifesting itself across Europe
All over Europe, these demonstrations, which are the result of the worsening housing crisis, speculation, the financialisation of housing and the frustration of the inhabitants, took place peacefully.
The mobilisations denounce the repression, the abusive and intimidating practices, the attacks on the freedom to come and go, on the freedom to demonstrate, to move around in force, practiced by authoritarian regimes!
Covid worsens a pre-existing housing crisis
This year has been marked by the health crisis. Almost two million people are struggling to pay their rent. And the economic context is likely to make the situation worse.
Social movements are therefore asking for several measures to curb the housing crisis. Regarding evictions, social movements are claiming that the situation is, like last year, zero evictions and zero people put back on the street.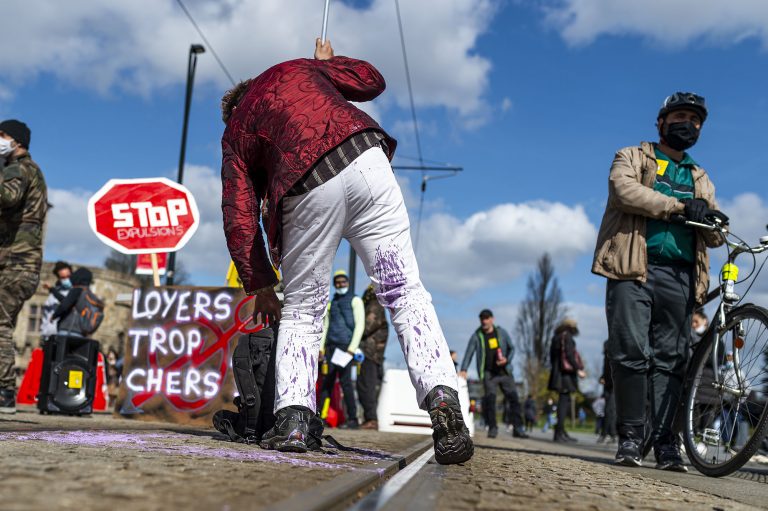 Social movements also demand the possibility of affordable, stable, decent, sustainable and ecological housing for all. But also permanent and adapted accommodation for all those who ask for it, an increase in housing benefits (APL), the production and rehabilitation of social housing, or even the reduction of rents and the freezing of debts linked to the Covid.
For more info visit: www.droitaulogement.org