How do we create and curate affectionate and emancipatory learning encounters?
By Julia Wesely and Adriana Allen
In a very short period, the Covid-19 crisis has forced us to devise new ways to find social proximity while working and learning remotely. The past weeks have shown the high adaptability of academics, social movements, local governments and other actors to experiment with, and instigate, collective learning opportunities at an unprecedented pace and scale.
These experiences are what we term 'remote pedagogies'. While acknowledging that they do not replace face-to-face learning, and also that many different forms of distance learning precede the Covid-19 crisis, WP5's Adriana Allen and Julia Wesely hosted a webinar as part of the PostCovid-19 Urban Futures series to show and discuss the opportunities and challenges that these innovations and adaptations provide for social learning.
This webinar was co-organised by The Bartlett Development Planning Unit (DPU-UCL), Habitat International Coalition (HIC) and the Knowledge in Action for Urban Equality (KNOW) programme. Its speakers included KNOW investigators Brenda Pérez Castro (Asian Coalition for Housing Rights ACHR), Barbara Lipietz and Catalina Ortiz (both DPU-UCL) as well as Emilia Saiz from United Cities and Local Governments (UCLG), Maria Silvia Emanuelli from the Habitat International Coalition – Latin America (HIC-AL), James Tayler and Sibulele Roji from KnowYourCity TV, and discussant Diana Laurillard from the UCL Knowledge Hub.
A quick consultation at the beginning of the session with over 100 participants from 30 countries, revealed major concerns but also many levers (see Figure 1 below) for the use of remote technologies to become generative to advocacy, collective action and social learning.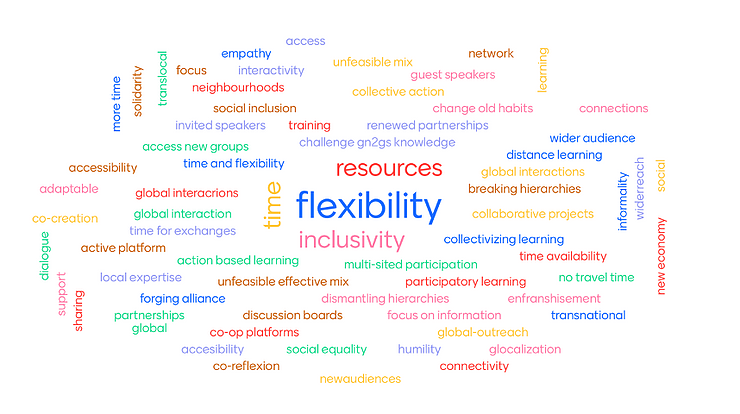 Figure 1. Opportunities of remote technologies to become generative to advocacy, collective action and social learning.
Major opportunities were seen in the flexibility remote learning offers in terms of time and space, chances for heightening inclusion and the breaking of dominant hierarchies of traditional learning environments. Severe caveats, however, were voiced (or, rather, typed) in regards to the lack of emotional connection and engagement, but also technical shortfalls, digital inequalities and lack of privacy protection.
The many identified concerns and opportunities urge us to think very carefully on how we orchestrate and curate remote encounters in terms of who learns, about what, how, and with which consequences. The following paragraphs invite you to view some clips of the excellent inputs from the speakers of the webinar.
You can find the full recording on the DPU's YouTube channel
Remote learning is different, but not entirely new or unprecedented
Speakers from HIC, SDI, ACHR and UCLG have decades of experience in working remotely, as the necessity to connect with each other frequently to exchange knowledges and develop collective advocacy has been part of their DNA as networks.
Hence, they emphasised that adaptations of their work due to Covid-19 in terms of political tactics or modes of operation could draw from long-established capacities and relationships. Foundational pedagogic practices such as community exchanges and peer-to-peer learning have been turned, for instance, into online encounters, radio and podcast programmes; in the case of ACHR's community mapping, switching to the Maptionnaire app has allowed for a rapid assessment and documentation of the realities of low-income communities in Yogyakarta, Indonesia, during Covid-19.