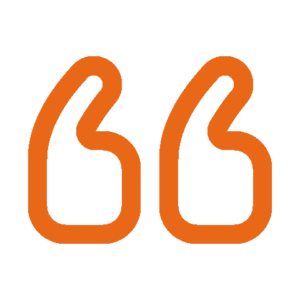 By Barry Pinsky, Executive Director and HIC Wisdom Keeper
Throughout 2020, Rooftops Canada – Abri International is celebrating 35 years as the international program of Canadian cooperative and social housing organizations. Together with hundreds of international and Canadian partners, we have brought security, affordable housing and new livelihoods to thousands of urban families previously subsisting in slums. We remain strongly focused on housing rights, gender equality and sustainability. Follow us on Facebook to see highlights from every one of our 35 years.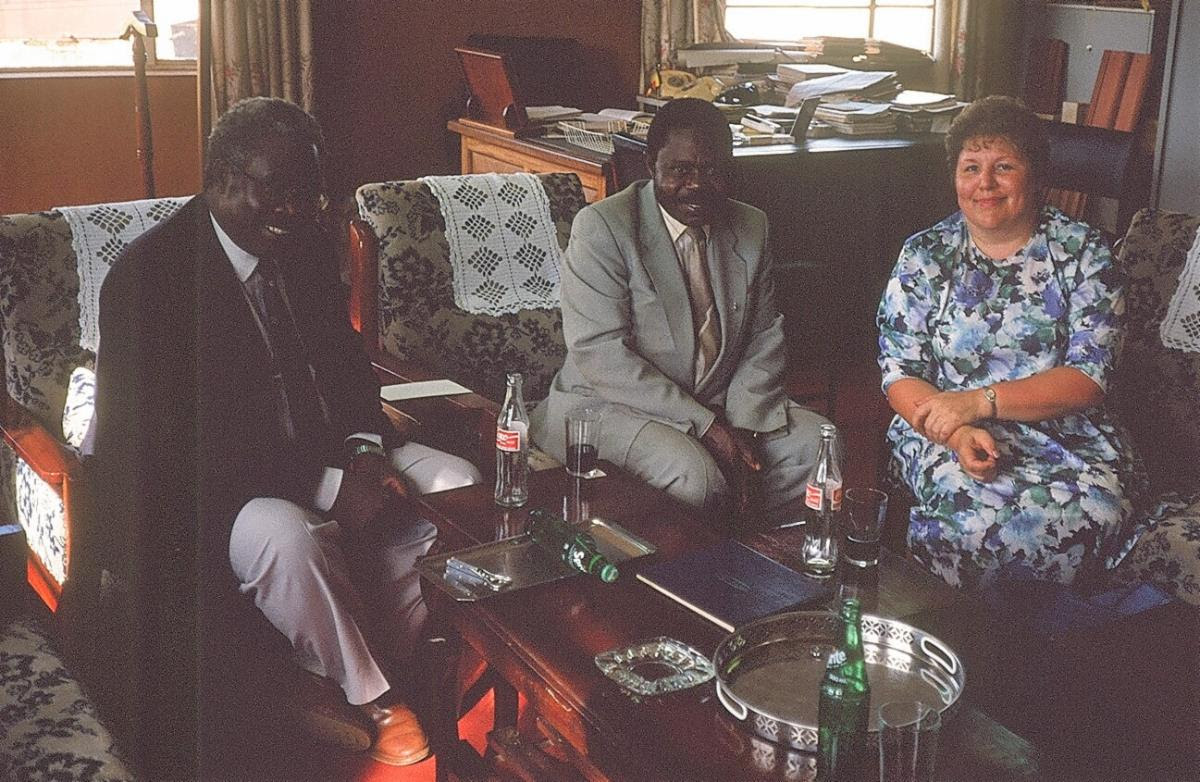 1991: Carol Davis from Calgary was instrumental in our Uganda work – advocating for housing co-ops with the Minister of Housing (middle person in pic) and assisting the Kataayi Multi-Purpose Co-op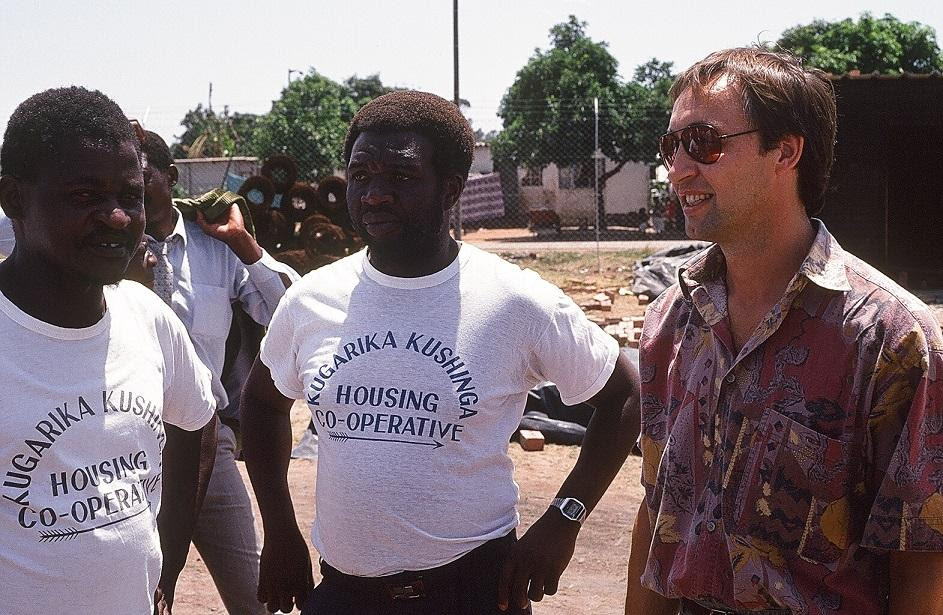 1992: James McGregor, Rooftops Canada's first long term technical advisor, helped set up Housing People of Zimbabwe (HPZ) that worked with housing co-ops all over the country
Together, we have:
Raised $40 million to build capacity for housing programs and projects;
Leveraged over $500 million for housing and basic services creating thousands of housing-related jobs;
Worked with African partners to pioneer housing-linked responses to HIV/AIDS and urban food security with related advocacy programs;
Helped grow housing microfinance programs for local groups and families in Sub-Saharan Africa to provide access to capital – especially for women;
Assisted with post-disaster housing programs in Rwanda, Turkey, Central America and Indonesia; and,
Represented civil society on many Canadian delegations to UN conferences while engaging thousands of Canadians to support international development around the world.