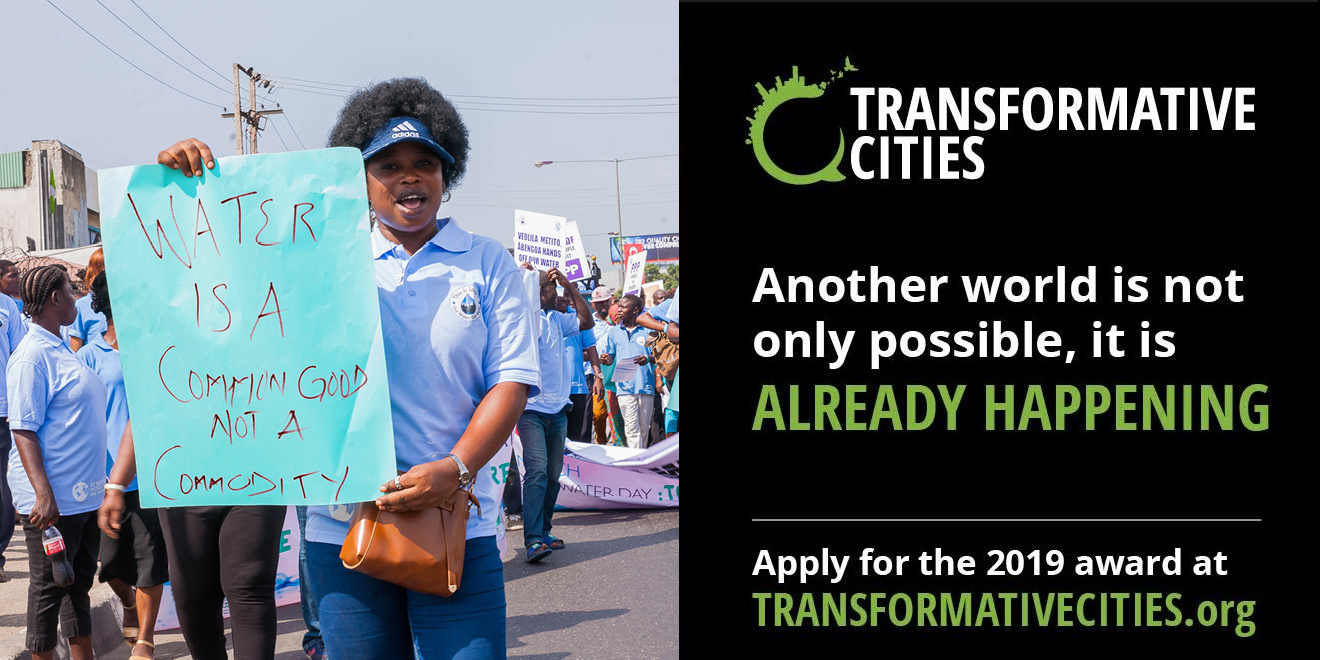 The second edition of the Transformative Cities Award (2018-19) is now open with an open call for candidates. Communities worldwide who are finding inspiring solutions in the face of water, energy, food and housing crises, are invited to share their story and apply until the 28th of February of 2019 23.59h CET.
The Transformative Cities award aims to highlight political practices and solutions that can serve as inspiration for others.The objective is to create a new model of awards, one which is participatory, inspirational, and rooted in exchange and learning.
Who can apply for it?
This initiative is open to collectives not individuals. A collective can have the form of a social movement with recognizable structures and goals without a formal legal recognition, a legally existing civil society organization, a citizens platform seeking to gain institutional power at municipal and/or city level via a political candidacy, an established city council, or other forms of collective action that centre their practices in a specific location that is not generally recognized as a region, state or similar delimitations.
·Completethe online form or send the Application form totransformativecities@tni.org
If you have any other questions visit the Frequently asked questions section of the website:https://transformativecities.org/frequently-asked-questions/
Open Callhttps://transformativecities.org/open-call-2019/
Application formhttps://transformativecities.org/transformative-cities-award-application/