Netherlands Fellowship Programme is available for these courses for the 2015 intake, for candidates that are looking at fellowship options. 

Institute for Housing and Urban Development Studies
IHS (Institute of Housing and Urban Development) offers specialized post graduate education, training, advisory services and applied research in the fields of urban management, housing and urban environment with the mission to develop human and institutional capacities to 
reduce poverty and improve the quality of life in cities.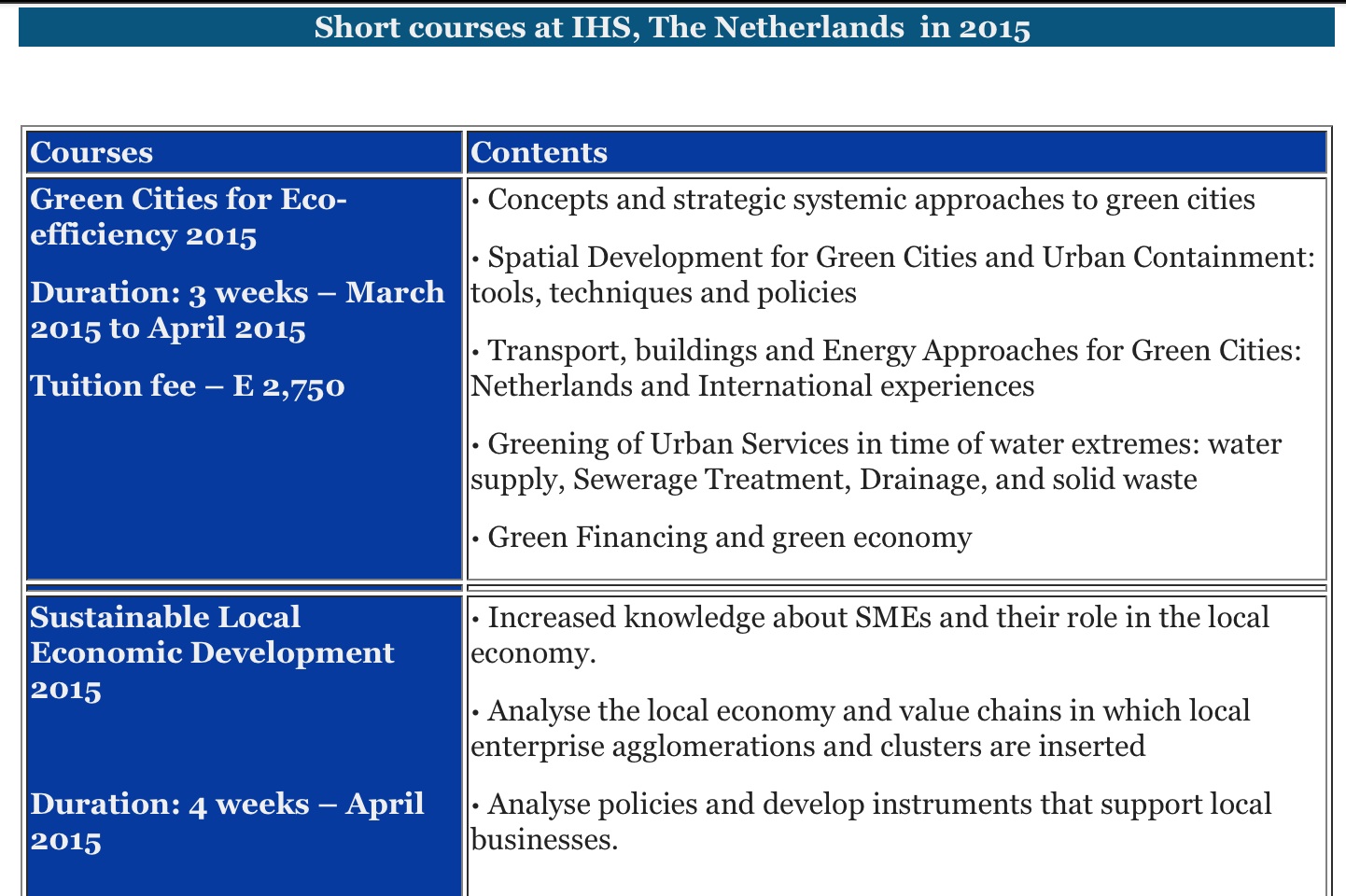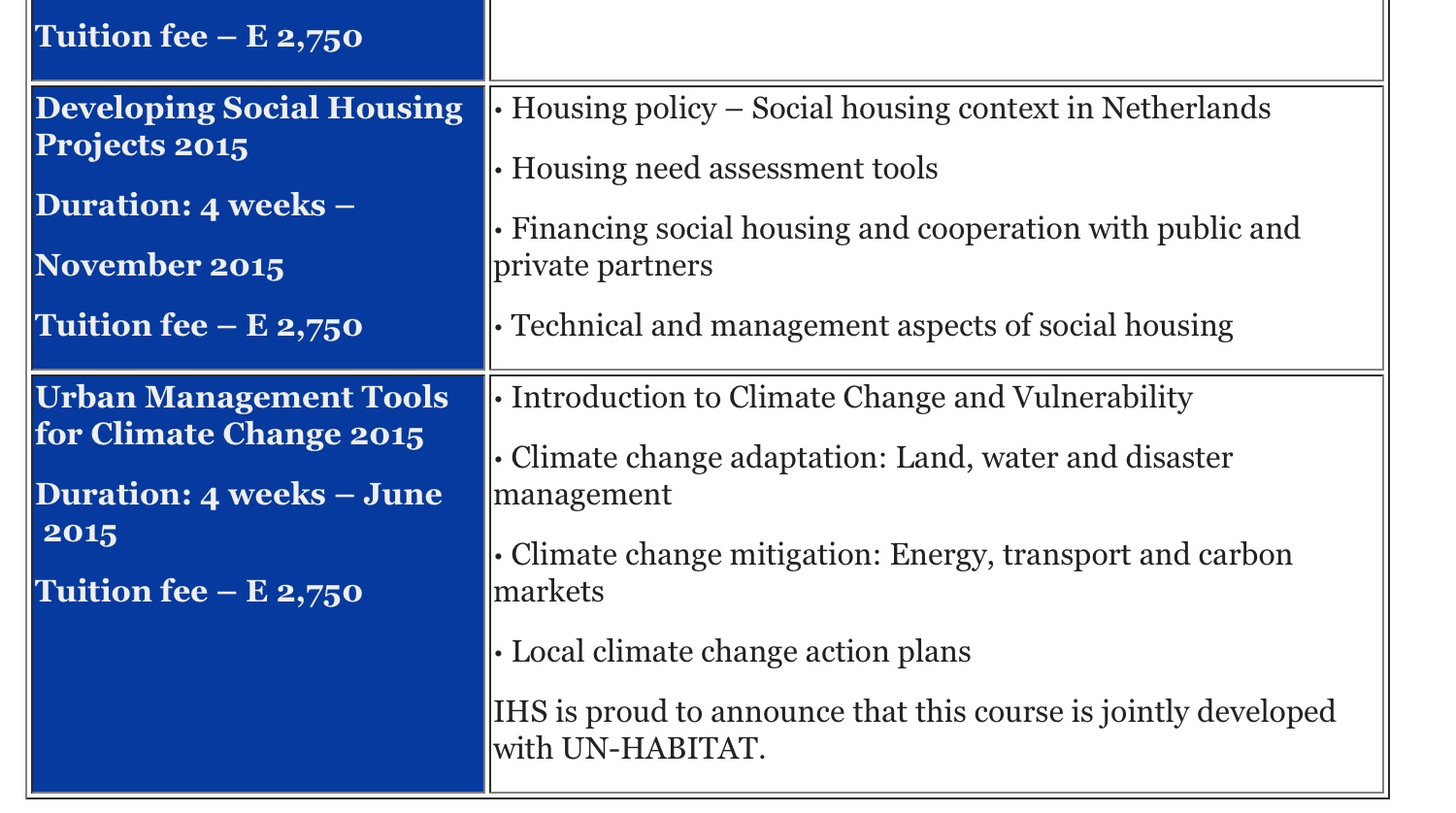 * Urban Management Tools for Climate Change
* Developing Social Housing Projects
Eligibility :
1.To have at least a bachelor's degree from a recognised university or similar institute in a field related to the chosen course.
2. Be a professional with at least two years' relevant work experience.
About the Netherlands Fellowship programme
Fellowship from the Dutch Government:Once a candidate receives an Provisional Admission letter, he can apply for the Netherlands Fellowship Programme through
an online process. If the candidate is eligible and meets the criteria according to the
fellowship awarding body,he/she is awarded a fellowship which covers travelling costs, accommodation,
air tickets, visa, tuition fees, etc. For more details on NFP fellowship kindly visit www.nuffic.nl/nfp