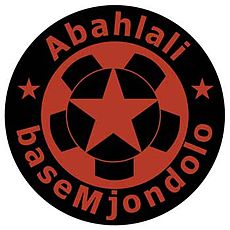 8 December 2014
A letter of
gratitude
To our comrades, friends and
partners who stood and continue to stand in solidarity with us through
protests, petitions and other forms of solidarity actions we wish to say thank
you.
This year 2014 just like 2013 and
year 2009 has been a year of great repression. It has been a year of illegal
evictions, a year of shack fires, a year of death threats, a year of arrest,
violence and assassination. It has been a tough year that has forced some of us
into hiding again and again.
In this difficult journey we have
discovered true friends, real partners and real comrades who have walked the
journey with us without being judgemental, we are grateful.
We have discovered our strength and our hope
in those of you who organized solidarity actions in London offices of the South
African High Commissioner to UK on Saturday, 22 November 2014. The solidarity
action that took place in New York City and Chicago on the Friday, 21 November
2014 in United State of America was indeed an inspiration to us in South Africa.
The Solidarity action that took place in the city of Budapest in Hungary on
Monday, 24 November 2014 and yes to all the delegates of the International
Meeting on the Right to the City that met in Sao Paulo, Brazil to advance a
Right to the City in November 12 and 14 we salute you all. Respected scholars here
at home South Africa and abroad who signed petition in support of our struggle
we salute you. Today the International Networks for Economic, Social and
Cultural Rights (ESCR-Net) connects more than 270 NGO's, social movements and
activists from 70 countries around the world, offering a strategic exchange and
collective advocacy to build a global movement to make human rights and social
justice a reality for all has issued a call on South Africa to protect leaders and
members of Abahlali baseMjondolo from attacks.
We did not want to attempt
mentioning you one by one as this may exclude a lot of you but please allow us
just to mention the few who did an excellent work in organizing these solidarity
actions into action. War on Want's Seniour Programmes Officer Informal Economy
Saranel Benjamin, Kwadwo Arbah (Justin),
Koffie, Jenny Morgan in London. JR and
Toussaint of the Chicago Anti-Eviction Campaign in Chicago US. Picture The
Homeless, comrade Rob Robinson, Lynn and Chris Nizza of The Sleeping Giant in
New York City. The City is for All Hungarian activist group (AVM) in Budapest
we salute you. Delegates of the International Meeting on the Right to the City
that met in Sao Paulo, Brazil and The International Network for Economic,
Social and Cultural Rights,Thea Gelbspan Membership and Solidarity Coordinator.
The letter should not be viewed as
the end of the struggle though, rather a beginning of a long journey for a
better society ahead of us. We hope that for a change the ruling African
National Congress and South African government will respect you and cease all
violent acts against Abahlali and all struggling South Africans in general.
We urge you to continue
demonstrating real solidarity to others facing similar repression as well, just
as you did to us. We wish to offer the same real solidarity to others in need
as well.
Thank you,
S'bu. Zikode
President
of Abahlali baseMjondolo Movement SA.
* To download the letter,
please click here.