Accountability and funders
HIC is a non-hierarchical, open and transparent network
Transparency is a key value for HIC that translates into Annual Reports describing the Coalition's activities and the use of financial resources; regularly scheduled elections for the Presidency and Board regional representatives for which only HIC Members are eligible; and documents approved by the General Assembly (such as the Constitution and Bylaws) that regulate the functioning of the Coalition.
In this section we include all information relevant to HIC's principles of transparency.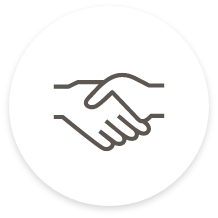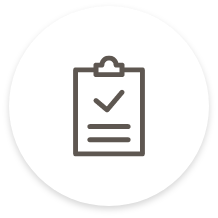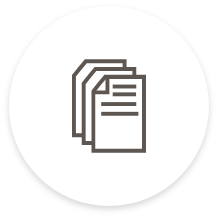 The HIC General Secretariat receives funding from key partners, which enables us to make a large-scale, deep and lasting defense, promotion and realization of human rights related to habitat.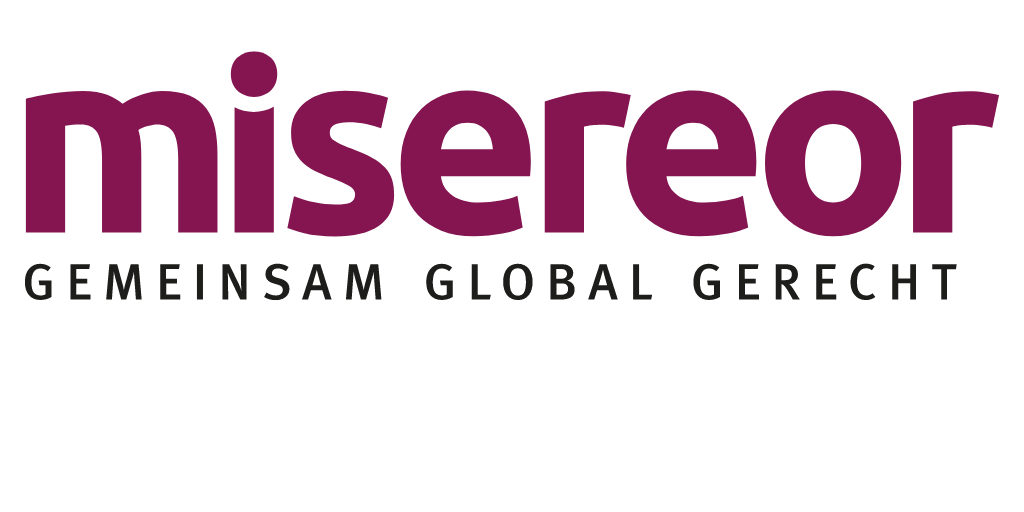 How are the HIC Reference Centers run?
Thanks to Misereor, since 2021, HIC is strengthening the work of the Coalition and its Members in the African region.

More info here.
The HIC Reference Centers in Latin America and in the North Africa And Middle East region, receive individual funding. The HIC Housing and Land Rights Network is also individually financed.
You can access the evaluation of HIC previous global projects and more details about our finances report in this section of the website.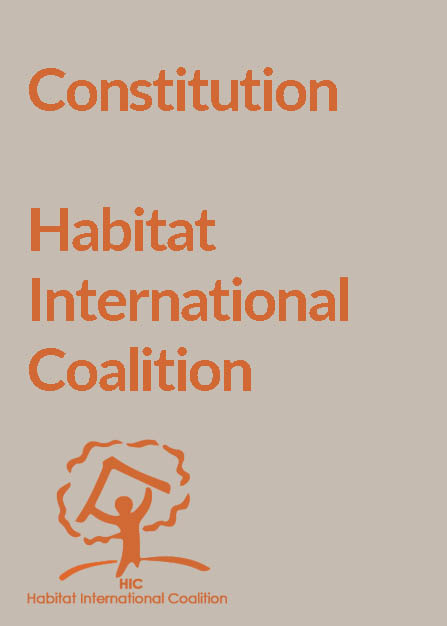 HIC Constitution (2013)
"HIC acts as an international collective of civil society organizations, social movements and individuals that mobilizes and advocates in defence, promotion and enforceability of the human rights of homeless, evicted, displaced, landless and inadequately housed people and communities, including those under occupation, in urban and rural areas."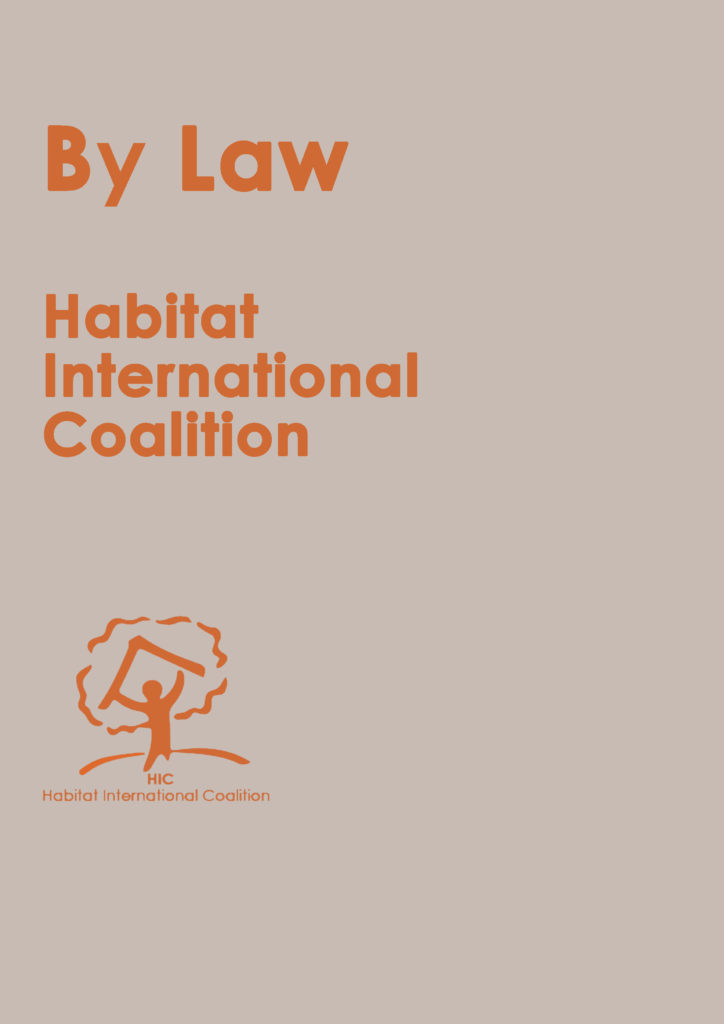 HIC By Law (2014)
"HIC Members contribute with actions that allow the strengthening of HIC and the implementation of HIC's strategy. These contributions are divided into 5 groups (i) research and documentation, (ii) training, (iii) networking, (iv) fundraising, funds management and other services (logistics, administration and legal), and (v) dues calculated according to the annual budget of the member organisation"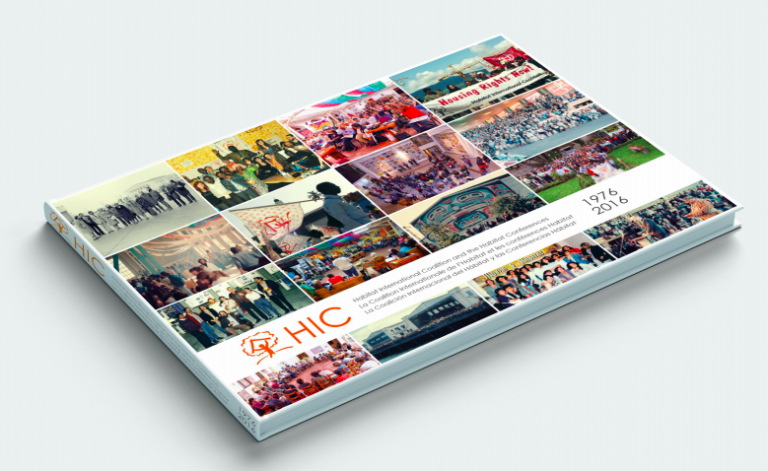 Habitat International Coalition and the Habitat Conferences 1976-2016 (2017)
This publication brings together the memory of 40 years of local and global struggles and HIC's experiences throughout the process of the Habitat Conferences including some founding documents of the Coalition such as the Limuru Declaration (1987)
Former Founding Documents
General Assembly minutes and background documents
HIC Evaluation Report with Annexes (2019)
HIC Evaluation Report (2019)
HIC General Secretary position description (2012)
HIC President position description (2010)
HIC Board Member position description (2010)
HIC Focal Point / Reference Center Coordinator position description (2010)