HIC works through wider networks because bringing forces with other organisations and social movements internationally is essential to advance the defense of the human rights related to habitat. For this reason, HIC, in addition to being a global coalition, actively participates in international networks, campaigns and alliances.
The main alliances where we participate are:

The Global Platform for the Right to the City
HIC is a founding Member of the
Global Platform for the Right to the City (GPR2C),
an
open, flexible, diverse network
of civil society and local government organizations committed to political action and social change through the promotion, defense and fulfillment of the Right to the City at all levels, paying special attention to people and communities affected by exclusion and marginalization.

The Co-Habitat Network is a network of community-led housing organizations and allies, who work together to secure housing through collective, non-speculative, people-led solutions.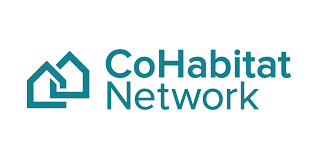 Transformative Cities Initiative
Transformative Cities is an opportunity for progressive local governments, municipalist coalitions, social movements and civil society organizations to popularize and share their experiences of tackling and finding solutions to our planet's systemic economic, social, political and ecological crisis.
The initiative draws on the emerging wave of transformative practices and responses taking place at municipal level worldwide, by launching a unique platform and award process that will facilitate the wider dissemination of the lessons and inspiration from such practices.
Through a global gallery of inspiring community-led transformation in water, energy, food systems and housing: The Atlas of Utopias responds to the Transformative Cities initiative, which seeks to learn from cities and collectives working on solutions to ensure access to water, food, energy and housing.