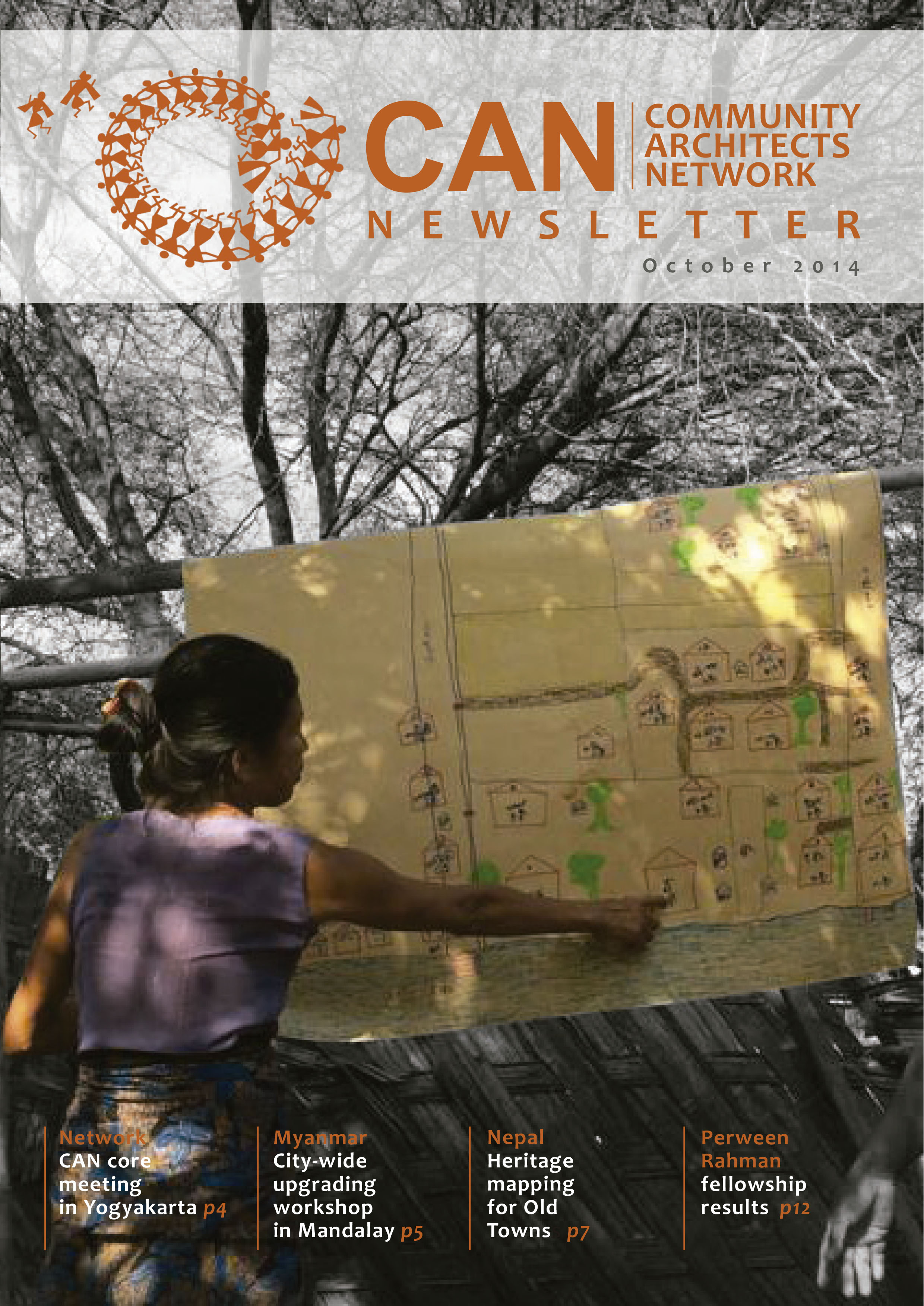 Here's the first issue of the new
Community Architects Network newsletter, a new space for sharing experiences,
stories and learning.
In
this issue you can read:
–
Calling the circle: CAN 2nd core meeting
–
Perween Rahman fellowship results
–
Myanmar: City-wide upgrading workshop in Mandalay
–
Indonesia: Citywide riverside replanning workshop
–
Bamboo Biennale 2014 in Solo
–
Nepal: Heritage mapping for Old Towns
–
Cambodia: Transformation in a time of transition CAN-DPU workshop
–
Community Architects unit established at the Association of Siamese Architects
–
Links to media articles and videos, forthcoming events and opportunities!
* To download this issue, please click here.
Asian
Coalition for Housing Rights
73 Soi
Sonthiwattana 4,
Ladprao
Road, Soi 110,
Bangkok
10310, THAILAND
E-mail: achr@achr.net
website: http://www.achr.net
+
Asian Community Architects Network (CAN)
website: http://www.communityarchitectsnetwork.info