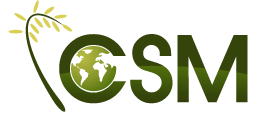 Please find here the CSO statement "No Compromise on the Rights of
Indigenous Peoples to FPIC in the CFS!" which has been signed by more
than hundred international, regional and national civil society
organisations from all continents.
Canada is blocking the rights of Indigenous Peoples' right to free,
prior and informed consent (FPIC) in the Committee for World Food
Security (CFS).
The Responsible Agricultural Investment (RAI) Principles being
negotiated under the auspices of the CFS (Committee for World Food
Security) are meant to promote responsible investment in agriculture and
food systems that contribute to food security and nutrition, and support
the progressive realization of the right to food. They address the core
elements of what makes investment in agriculture and food systems
responsible; They are meant to serve as a framework to guide the actions
of all stakeholders engaged in agriculture and food systems.
The only text of the rai principles that has NOT been agreed on reads
"[Effective and meaningful consultation with indigenous peoples, through

their representative institutions in order to obtain their free, prior
and informed consent under the United Nations Declaration of Rights of

Indigenous Peoples and with due regard for particular positions and
understanding of individual States;] (principle 9(iv) in this

document:
FPIC is included in the UN declaration on the rights of indigenous
peoples and in declarations by the UN General Assembly. Canada is now
the ONLY country blocking critical language on the FPIC.
Civil Society is wary that weakening the text here, will create
precedent and weaken it in other agreements as well. This issue is a
non-negotiable 'red line' for the CSM – and indicated to the CFS
Advisory Group and Chair yesterday that CSM will not support the
agreement in the absence of this text on FPIC.
We have prepared a STATEMENT FOR SIGN ONS TO BE RELEASED TO PRESS AND
THE PUBLIC, to pressure Canada to not dismiss an internationally
accepted right that was won through many years of struggles by
indigenous peoples.
PLEASE ALSO ASK OTHER ALLIED ORGANISATIONS TO SPREAD IT OUT.