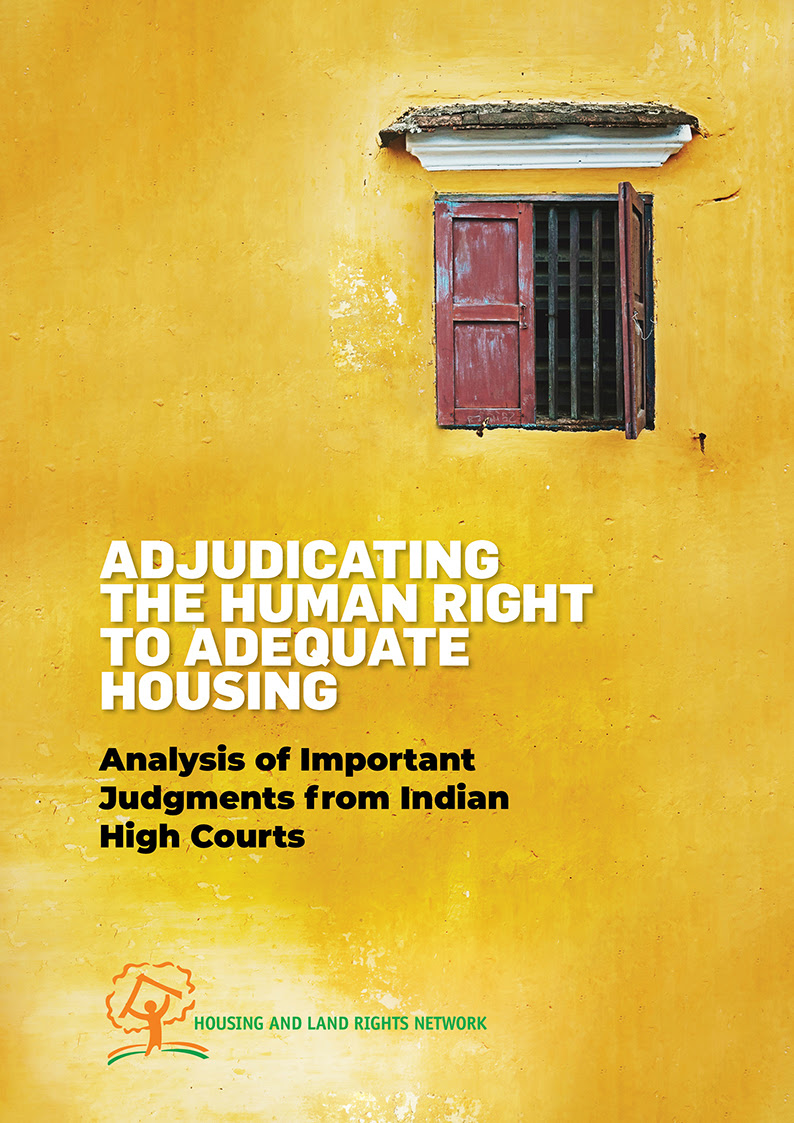 HLRN India's new publication titled, Adjudicating the Human Right to Adequate Housing: Analysis of Important Judgments from Indian High Courts, presents an analysis of progressive judgments from High Courts across India that have upheld the human right to adequate housing. In the absence of rights-based housing laws and policies, justiciability of the right to housing has been limited in India. This publication is thus important, as it documents cases where the judiciary has
acknowledged inadequate living conditions of lower-income groups and emphasized positive obligations of the state with regard to recognition and protection of their rights, including to housing.
While presenting major trends related to the fulfilment of various aspects of the right to housing, HLRN's publication also highlights the inconsistent approach of the Indian judiciary in adjudicating the right to housing. Even when the right to housing is affirmed as a human right, relief provided to marginalized groups is often limited. The publication is viewed as a resource to help build jurisprudence on the right to housing while strengthening the use of legal precedence in India.

 You can download the publication here.