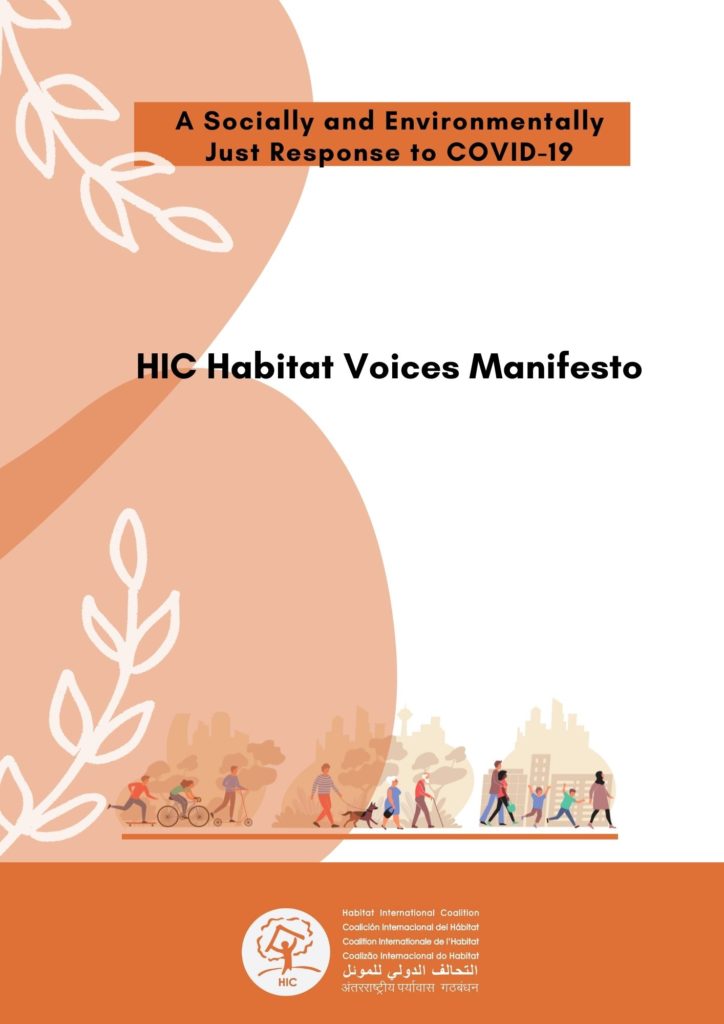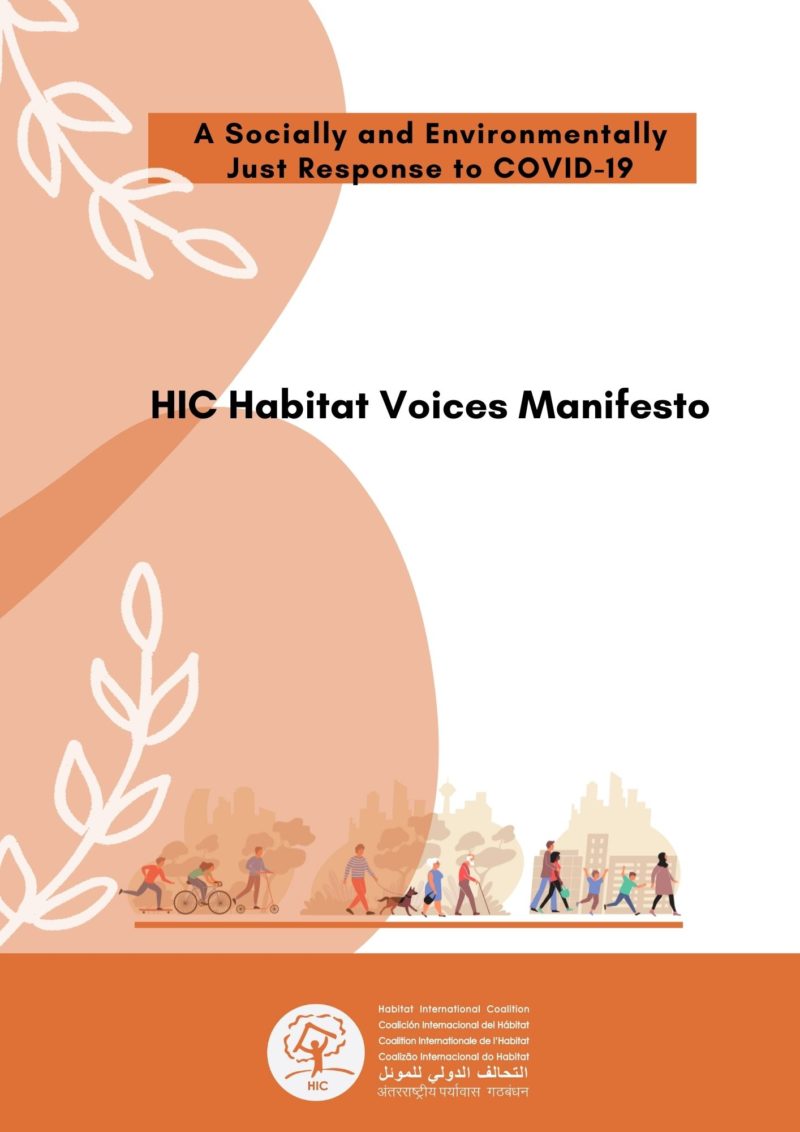 The Habitat Voices Manifesto brings together the voices of civil society organisations worldwide – HIC Members active as social movements, grassroots organizations, NGOs, academia and more – those who have been at the forefront of taking rapid and bold responses to the coronavirus crisis.
This manifesto outlines essential principles and state obligations for transformative and redistributive recovery from COVID-19 and its consequences. It emphasises the need to uphold habitat-related human rights and build a present and future based on social and environmental justice. In so doing, actions and commitments need to go beyond "resilience" and tackle existing and emerging inequalities through equitable and sustainable development.
HIC hereby calls upon all human rights defenders at the neighborhood, local, national, regional and international levels to join voices and efforts in this cause.
The last version of the Manifesto, updated in July 2021 including HIC Members contributions, is available in:
> English : Full length version – Executive Summary
> Español:  Versión completa – Resumen Ejecutivo
> Français: Version intégrale – Résumé exécutif
> Arabic: Executive Summary