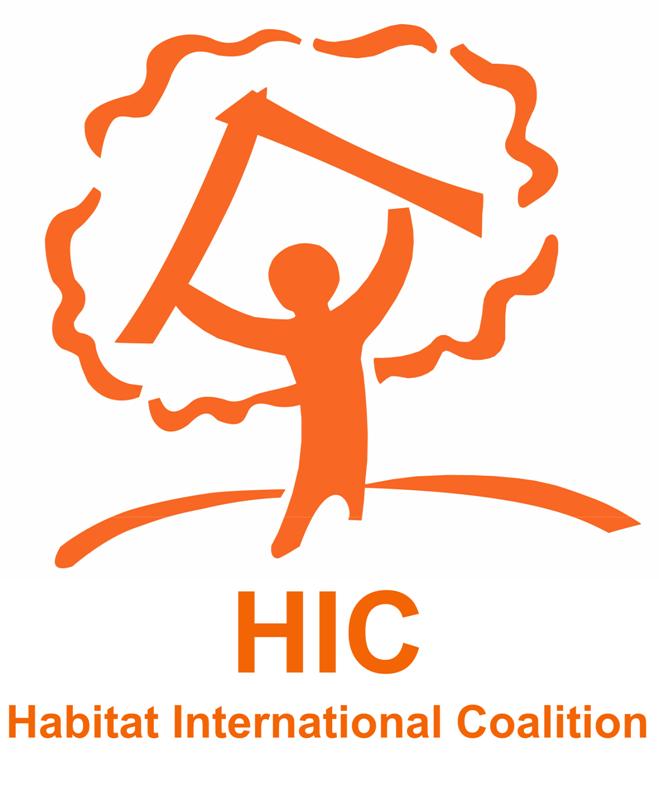 Dear Members of Habitat
International Coalition (HIC),
Receive the warm regards of the
Electoral Committee (EC) Members that are conducting the process for the
election of the next Representative for Europe at the HIC Board for 2016-2020.
We have approved an 18 (eighteen)
days' extension of the deadline for the candidates' nomination starting on July
25th. Consequently, the new deadline for nomination is Friday, August 12th 2016
(11:59 pm GMT).
Please download below the new chronogram of the electoral process.
We also have defined a criterion in
order to extend the roster of voters: all HIC members that have contributed at
least once since 2010 are welcomed to participate to this electoral process.
Therefore, if your name is on the list that
can be downloaded below, we now call you to actively participate in this
electoral process in order to promote an opportunity to debate, exchange ideas
and opinions on the mission and current and future tasks of HIC.
We cordially invite you send the name(s) of your nominee(s) to Charlène Lemarié
at charlene.lemarie(@)gmail.com with a cc to Pascale Thys at
p.thys(@)habitat-participation.be and Jan Robra jan.robra(@)urbamonde.org.
Your email should state:
– your name
– the organization you represent
– the name of the person you nominate
as candidate
– the name of the organization of
your candidate
We remind you that, following the
requirements of the HIC By-law, only organization members in good standing will
have the right to be nominated as candidate for this process. On the downloadable
list, you can see which organizations comply with this requirement as of today.
In case your organization is not shown as in good standing with the Coalition
on the list, you still have the opportunity to renew membership before Friday
August 5th and thus be eligible for nomination in these elections.
In order to be in good standing, HIC
Members should update the information displayed on the downloadable Membership form and register in-kind
contributions or renew membership with annual fees payment. Each Member can
choose the type of contribution to make. Should you have any concerns regarding
membership fees or in kind contributions, please contact Marie at the HIC-GS at
marie(@)hic-net.org.
Every change or modification of the
electoral process (including the need to postpone the deadlines of the present
calendar) will be communicated by the EC, after submission to the General
Secretariat.
Best regards,
The Electoral Committee
Charlène Lemarié, Coordinator
Pascale Thys,
Jan Robra
Click here to download the new Schedule of Election
Click here to download the List of HIC Members
Click here to download the Membership Form
* Related News:
Europe Representative at the
HIC Board for 2016-2020 – Call to nominate Candidates
Launch of Electoral Process for
the Europe Representative at the HIC Board for 2016-2020
Normal
0
21
false
false
false
ES-CL
X-NONE
X-NONE
/* Style Definitions */
table.MsoNormalTable
{mso-style-name:"Tabla normal";
mso-tstyle-rowband-size:0;
mso-tstyle-colband-size:0;
mso-style-noshow:yes;
mso-style-priority:99;
mso-style-parent:"";
mso-padding-alt:0cm 5.4pt 0cm 5.4pt;
mso-para-margin-top:0cm;
mso-para-margin-right:0cm;
mso-para-margin-bottom:10.0pt;
mso-para-margin-left:0cm;
line-height:115%;
mso-pagination:widow-orphan;
font-size:11.0pt;
font-family:"Calibri","sans-serif";
mso-ascii-font-family:Calibri;
mso-ascii-theme-font:minor-latin;
mso-hansi-font-family:Calibri;
mso-hansi-theme-font:minor-latin;
mso-fareast-language:EN-US;}