Sixty-sixth session of the Commission on the Status of Women (CSW66)
March 14 @ 8:00 am

-

March 25 @ 5:00 pm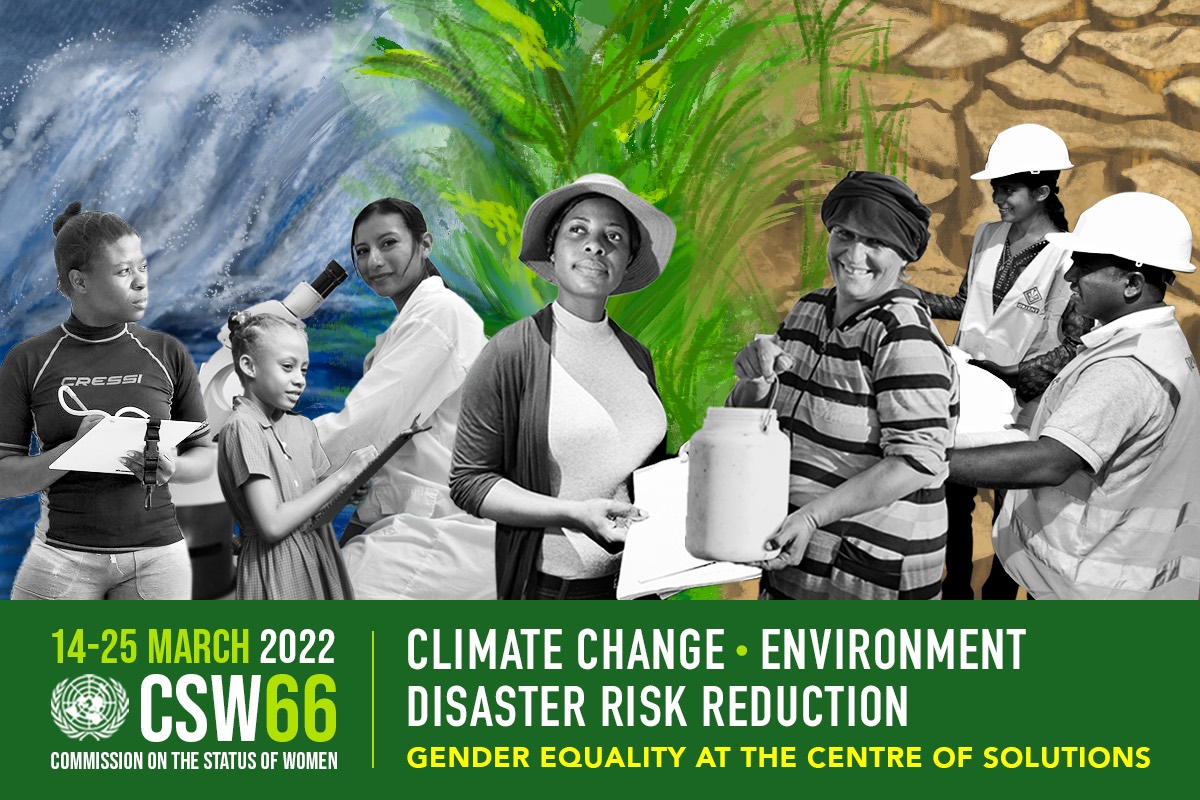 The sixty-sixth session of the Commission on the Status of Women (CSW66) which is scheduled to be held from 14-25 March 2022 and will consider the priority theme of "Achieving gender equality and the empowerment of all women and girls in the context of climate change, environmental and disaster risk reduction policies and programmes". The session will also review the agreed conclusions of the sixtieth session, "Women's economic empowerment in the changing world of work".
Due to the continued implications of the COVID-19 pandemic, CSW66 formal meetings are scheduled to take place in a hybrid format. Due to social distancing restrictions, in-person attendance will be extremely limited. CSW stakeholders, including representatives of organizations in consultative status with ECOSOC, are encouraged to utilize the virtual modalities that these meetings will provide.
One of HIC main priorities is to advance towards gender equality and equity. For that reason our coalition will follow the main debates del CSW66 advocating for HIC main messages and will support the participation of our Members, Friends and Allies. More info coming soon.
+ info of the CSW66:  available
here.