Our Coalition feels really sad to hear the passing of a comrade who fought all his life for the habitat related rights of all people: Paul Maquet Makedonski.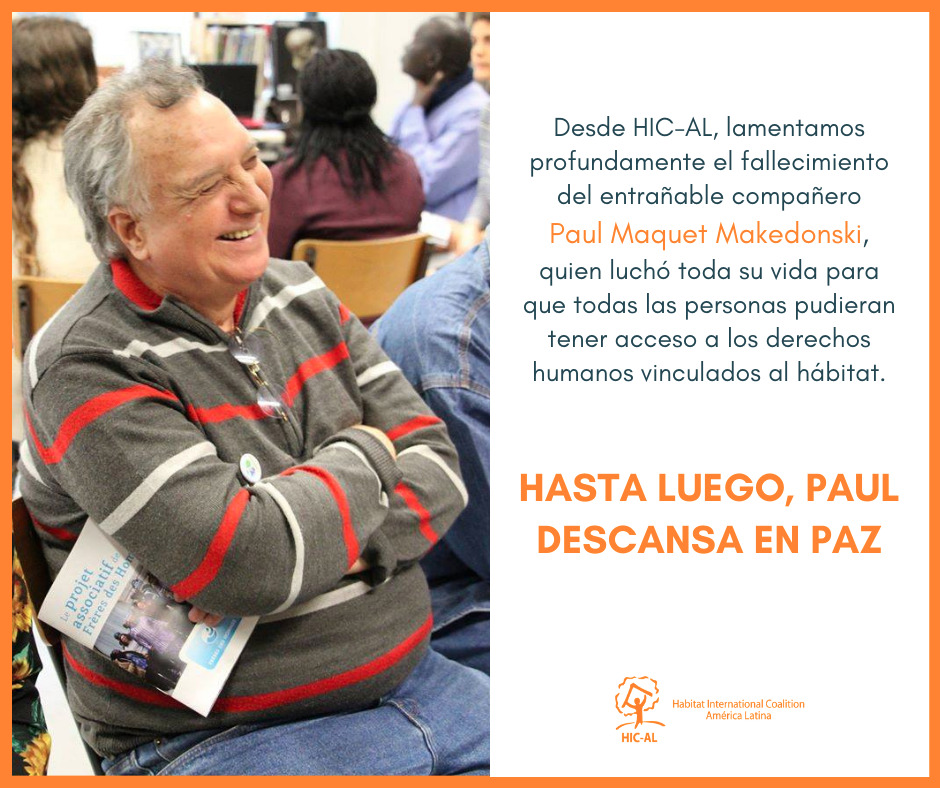 Director and founder of Cenca Perú , Paul Maquet Makedonski leaves behind a great legacy in urban social struggles, valuable teachings and a history of deep solidarity and commitment to the most disadvantaged sectors.
Paul was and is an example of life for many of us who believe that another world is possible. From our Coalition we are deeply grateful to have been able to share with Paul so many spaces and struggles, with the recent online exchanges at our last General Assembly in early February, where Paul participated.
Our support to Cenca Peru comrades and family members.
And thanks to you Paul, for all that you have shared and for your tireless struggle for social justice. You will continue to be a source of inspiration so that through participatory and collective work we can build just places for all.
Forever.