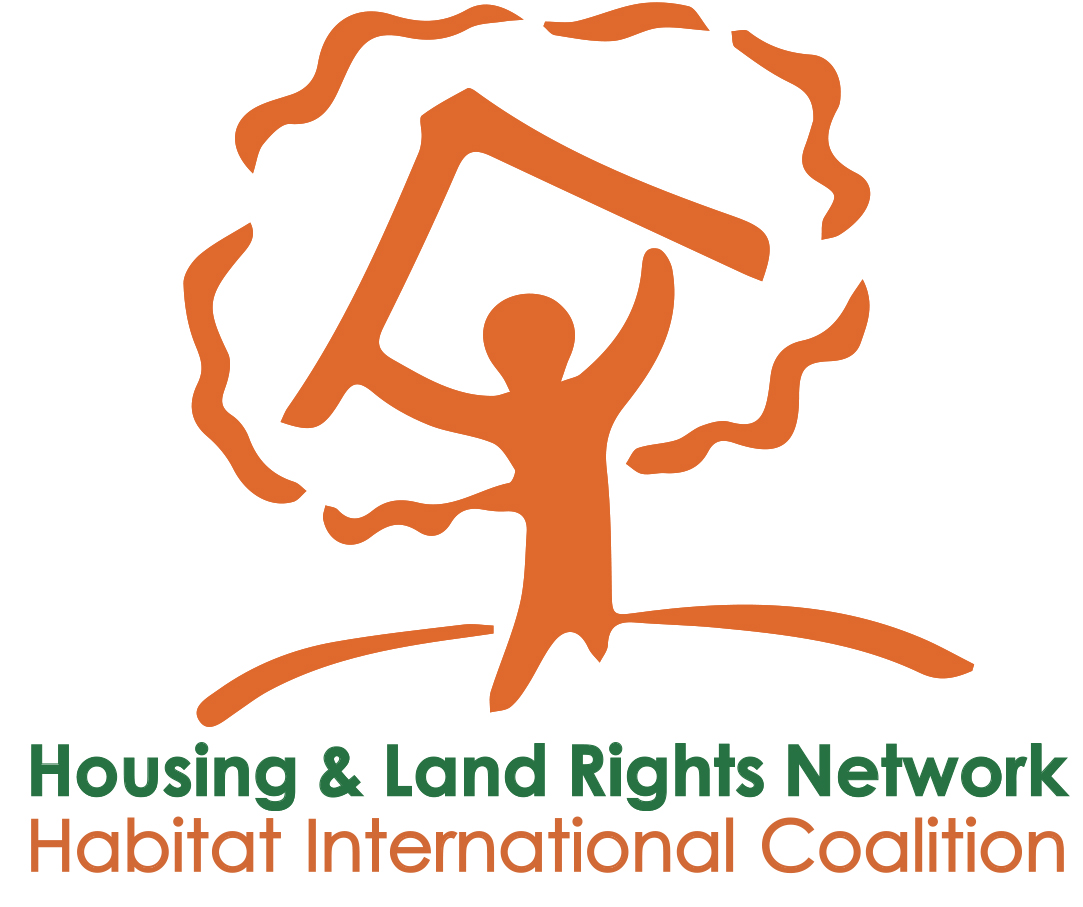 New Delhi, 22 December 2016
Data
collected by Housing and Land Rights Network (HLRN) reveals that government
authorities, at both the central and state levels, forcefully evicted at least
33,257 families across urban India between January 2015 and December 2016 (see
Annexure 1). This amounts to over 160,000 people losing their homes in urban
areas. Information from rural India is limited, but it is estimated that about
75,000 people were displaced from their homes and habitat. These figures only
reflect cases known to HLRN. The actual number of people evicted/displaced
across India is, therefore, likely to be much higher.
In 2015 and
2016, forced evictions were reported in metropolitan cities, small towns, and
villages. These include Dharamshala, Kullu, Delhi, Gurgaon, Faridabad, Agra,
Allahabad, Patna, Indore, Mhow, Vadodara, Rajkot, Udaipur, Villupuram, Chennai,
Coimbatore, Coonor, Mumbai, Nashik, Aurangabad, Hyderabad, Bengaluru, and
Bhubaneswar, as well as in villages in Assam, Manipur, Arunachal Pradesh,
Karnataka, and Andhra Pradesh.
Evictions
have been carried out for a range of reasons and under various guises—including
relocation/resettlement/development/redevelopment—most of which do not benefit
the affected persons. In many cases, contrary to state claims, evictions are
not undertaken for a 'public purpose.' Authorities often do not have a legal
basis for the eviction, nor do they provide a justifiable reason to people
before evicting them from their homes.
Despite the
severe cold and orders prohibiting evictions in winter, India's capital city
Delhi witnessed three incidents of forced eviction in the last three weeks. On 5-6
December 2016, the Delhi Development Authority (DDA) demolished about 300 homes
in Kishangarh, leaving residents out in the cold for no stated reason. On 20
and 21 December, the Delhi government razed homes in Seemapuri and Chhatarpur.
DDA destroyed 700 homes in Bela Estate, Delhi in September 2016 and earlier in
December 2015, without any official order or documented purpose. At the time of
writing this press release, forced relocation is taking place in Delhi's
Kathputli Colony. Surrounded by five companies of paramilitary forces and 500
police personnel with assault rifles, riot gear and tear gas, the neighbourhood
has been under siege for the past three days. According to Abdul Shakeel,
Campaign Coordinator at HLRN, "DDA officials are using coercive means to make
residents vacate their homes for a public-private partnership (PPP)
redevelopment project with Raheja Builders, which the majority does not
approve."
Between
February and June 2016, Information and Resource Centre for Deprived Urban
Communities (Chennai) reported that about 4,500 low-income families affected by
the 2015 Chennai floods were forcefully relocated to the inadequate
resettlement sites of Perumbakkam and Ezhil Nagar, under the guise of 'disaster
rehabilitation.' In November 2016, Tamil Nadu state authorities evicted over
100 families in Aminjikarai, Chennai in the garb of 'resettlement' and, against
their will, sent them to Perumbakkam – a remote site without basic services or
access to schools and livelihood options.
Alleged
implementation of smart city plans resulted in the demolition of 300 homes in
Dharamshala and about 1200 homes in Indore. This raises serious doubts about
the inclusiveness of India's Smart Cities Mission, which aims to build 100
'smart cities' across the country by the year 2020.
According
to Deen Bandhu Samaj Sahyog (Indore), the Municipal Corporation of Indore
demolished 727 homes between September and November 2016, allegedly for the
sole reason that they did not have toilets and practiced open defecation. This
seriously violates the Swachh Bharat Mission that commits to building toilets
for all in order to make India 'open defecation free by 2019.'
In several
instances, violence during eviction and arbitrary detention of residents have
been reported. In June 2015, officials of the Mumbai Metropolitan Region
Development Authority accompanied by a large police force demolished 3,000
houses in Mandala, Mumbai. The police resorted to violence when residents tried
to salvage their belongings, and arrested about 200 people under Section 149 of
the Indian Penal Code. In Rangpuri Pahadi, Delhi, officials arrested and
detained three women in Tihar Jail for 18 days, only because they tried to
resist the demolition of their homes.
Forced
evictions, in some cases, have resulted in death. In December 2015, during the
peak of winter, the Indian Railways demolished 1600 homes in Shakur Basti,
Delhi, without notice or rehabilitation. During the demolition, an infant died
while five other persons lost their lives from exposure to the cold and
inadequate living conditions in the aftermath of the eviction. In Indore, a
young man lost his life during the demolition of Chander Prabhas Shekhar Nagar
in August 2015. Of those relocated to the Bada Bangarda resettlement site, 35
persons reportedly lost their lives in the absence of basic services and poor
living conditions.
In all the
reported demolitions of homes of Economically Weaker Sections (EWS) and Low
Income Groups (LIG) across India, there has been little or no compliance with
human rights safeguards, such as consultation with affected people, advance
notice, free and prior informed consent, compensation, and adequate
resettlement. The processes followed before, during, and after evictions have
resulted in the violation of multiple human rights of affected persons,
including their rights to life, adequate housing, work, health, food, water,
education, security of the person and home, and freedom of movement and
residence. The loss of homes, personal possessions, and educational material
during demolitions, and the loss of livelihoods, education, and health in the
aftermath have resulted in increased marginalization and impoverishment of
evicted families. Children and women are the worst affected.
These acts
of forced eviction and demolition of homes breach the provisions of the
Constitution of India, national and international law, and Indian court
judgments that have interpreted the right to housing as an integral component
of the right to life under Article 21 of the Constitution.
The
reported evictions and demolitions also contravene the targets of Pradhan
Mantri Awas Yojana (PMAY) or the Housing for All–2022 scheme, under which the
Government of India has promised to construct 20 million homes in urban areas
and 30 million homes in rural areas by 2022. While these commitments are
commendable, the slow rate of implementation coupled with the destruction of
EWS/LIG housing makes realization seemingly improbable at this stage.
Information
received in response to a Right to Information (RTI) query filed by HLRN with
the Ministry of Housing and Urban Poverty Alleviation, discloses that as of 17
August 2016, the Government of India had sanctioned 891,346 houses under three
components of PMAY–Urban: in-situ slum redevelopment, affordable housing in
partnership, and the beneficiary-led construction scheme, but had built only
2776 houses in three states – Gujarat (1719), Chhatisgarh (718), and Tamil Nadu
(339). Under the fourth component, the credit-linked subsidy scheme, the
government had disbursed Rs 16.7 crore (Rs 167 million) to 9659 beneficiary
households (as of 31 August 2016).
The RTI
response sent to HLRN thus reveals that performance under PMAY–Urban appears to
be abysmal in the first 14 months of the scheme (June 2015 to August 2016). At
this rate, it seems unlikely that 20 million houses can be built in urban areas
by 2022. This would require constructing over 10,000 houses a day without
demolishing one unit.
According to Shivani Chaudhry,
Executive Director, Housing and Land Rights Network: "It is a sad irony that
despite claims of providing 'housing for all,' the government has destroyed
many more homes than it has built in urban areas over the last two years. This
has further exacerbated the existing national housing shortage. It is also
alarming that instead of providing sanitation facilities to all homes without
toilets, as per the Swachh Bharat Mission, the government is demolishing such
homes and manipulating 'open defecation free' targets of the scheme. Unless the
government acknowledges that such actions violate human rights and the law, and
unless it takes strong measures to end these practices, including punitive
action against officials carrying out forced evictions and demolitions, the
living conditions of India's majority will not improve."
The
government's performance with regard to the construction of rural housing under
the erstwhile Indira Awas Yojana (IAY), now renamed PMAY–Gramin (rural), has
been better. A response from the Ministry of Rural Development reveals that the
central government sanctioned a total of 2,451,298 houses in rural areas in
2015–16, of which 805,115 houses were completed. For the financial year
2016–17, Rs 3306 crore had been utilized for the construction of 1,020,173
houses (as of 22 September 2016). However, greater efforts are needed to meet
the rural housing shortage of 40 million. During this period, evictions in
rural areas also continued.
While
information on loss of homes in rural areas is not easily available, HLRN has
learned of the displacement of 1700 people in Chadong and Tumukhong villages,
and the loss of farmland of villagers in Riha, Thoyee, and Ramrei, as a result
of the Mapithel Dam in Manipur. In 2016, evictions were also reported in Sendra
Village, Manipur; Kaziranga National Park, Assam; Namsai, Arunachal Pradesh;
Angaluru Village, Andhra Pradesh; and Virpapur Gadda Island and Devimachi
Reserve Forest in Karnataka, among other areas.
HLRN
strongly condemns all the forced evictions, displacement, demolitions of homes
of the urban and rural poor, and forced relocation taking place across India.
Given that these incidents have resulted in gross human rights violations, in
contravention of laws, policies, and schemes, HLRN would like to propose the following recommendations to the central
and state governments:
1. Take
immediate measures toward restitution of human rights of affected persons by
providing adequate rehabilitation and compensation; restoring homes,
livelihoods, and education; and enabling return to original sites of residence,
where possible.
2.
Investigate incidents of forced eviction and take action against those found
guilty of violating the law and human rights.
3.
Implement laws and court judgements upholding the human right to adequate
housing, and incorporate international guidelines, including the UN Basic
Principles and Guidelines on Development-based Evictions and Displacement, into
national and state laws and policies. Also implement recommendations of UN
treaty bodies and Special Procedures.
4. Issue a
directive prohibiting forced evictions without due process across India, and
ensure that evicted, displaced, homeless/landless families are considered for
priority housing under PMAY.
5.
Prioritize participatory and human rights-based in situ (on site) upgrading of
housing that respects peoples' livelihoods and cultural needs.
6. Invest
adequately in low-cost housing for EWS/LIG, with a focus on social rental
housing.
7. Adopt UN
standards for 'adequate housing' in all new housing, in situ upgrading, and
redevelopment projects. These include: legal security of tenure; provision of
basic services; habitability; affordability; accessibility (for all); adequate
location; and cultural adequacy.
8. Ensure
that the free and prior informed consent of all affected persons is taken
before any relocation/redevelopment/in situ upgrading project is finalized.
9.
Recognize rights of communities and provide security of tenure to residents of
low-income settlements. Many families have been living in settlements for decades
and have legal rights to the land based on the doctrine of 'adverse
possession.' However, the state continues to view them as 'encroachers' and
evicts them from their homes and land. This mind-set needs to change and also
needs to be reflected in state policy.
10.
Incorporate a human rights and social justice approach for implementation of
schemes related to housing, including PMAY, the Smart Cities Mission, and the
Atal Mission for Rejuvenation and Urban Transformation (AMRUT), and ensure that
no further evictions and violations of human rights occur.
* Click
here to download the full report.