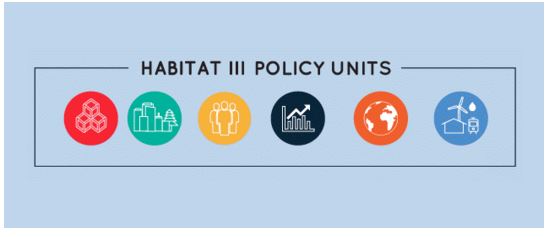 HIC continues to fight for the basic
principles that must be taken into account in the preparations for the Third
United Nation's Housing and Sustainable Urban Development Conference (Habitat
III) to take place in Quito in October 2016. These basic and inter-related
principles include:
1. A comprehensive evaluation of the
commitments made at Habitat II (1996);
2. Human rights and democratic governance
approaches must continue to anchor and guide global human settlement policy and
corresponding commitments;
3. A Habitat Agenda that ensures balanced
rural and urban development for all, as agreed at Habitat I (1976), and not
only UN-Habitat's own "urban" agenda in Habitat III (2016).
4. An open process that encourages and
ensures the participation of everyone, ensuring a proper representation of all
constituencies.
As part of the process towards the
elaboration of the so called New Urban Agenda, the Habitat III Policy Units
Experts Groups* have submitted ten Policy
Paper Frameworks**. United Nations member states and accredited
stakeholders are invited to transmit written comments on the Policy Paper
Frameworks no later than 31 January 2016. Comments by member states as well as
accredited stakeholders will be published online, and be considered as a
contribution to the policy level process towards the Conference.
HIC
will submit written comments to the ten Policy Paper Frameworks of the so
called New Urban Agenda on January 31st. We kindly ask Members, friends and allies to send their
comments about any of these documents to gs@hic-net.org no later than January
25th. We'll then translate and summarize the answers which will
be submitted before the deadline. Unfortunately, the Policy Paper Frameworks are only available in English.
(*)The Habitat III Policy Units Experts
Groups are composed of a maximum of 20 experts each, bringing together
individual experts from a variety of fields, including academia, government,
civil society and other regional and international bodies. The Policy Units are
co-led by two international organizations in collaboration with the Habitat III
Secretariat.
(**)Policy Units are intended to identify
challenges, policy priorities and critical issues as well as development of
action-oriented recommendations for implementation of the New Urban Agenda. The
issues and policy recommendations addressed by each Policy Unit will serve as
technical inputs for Member States' consideration in the preparation of the
outcome document of the Conference.
Your participation is very important!