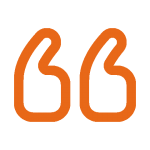 Dear HIC colleagues,
I write to express my deepest gratitude for your support and trust and to congratulate you all for your active participation throughout this important exercise in the democratic life of the Coalition.
I extend my congratulations and gratitude to all the HIC members that supported both candidatures; to Malick Gaye for his excellent campaign and life commitment to HIC and to his home organization ENDA-RUP; to the Electoral Committee and General Secretariat team for their dedicated work to oversee the process in such an inclusive and transparent manner; to my colleagues at DPU for their support and long-term commitment to HIC; and, last but not least, to Lorena Zárate for her extraordinary energy and wisdom in guiding the Coalition over the last eight years as its President.
In the times we live, the work of HIC is both timely and timeless. I look forward to collaborating closely with each and all of you in advancing the fight for the recognition, defense and full realization of everyone's right to live in dignified and safe conditions. I am committed to keep an open channel of dialogue with each and all of you to work together to reinforce the international vocation and collective capacity for action of the Coalition.
Looking forward to carving together more meaningful pathways to justice over 2020. I will be in touch again very soon, in the meantime, all my very best for the New Year upon us!
Adriana Allen
Email: a.allen@ucl.ac.uk
Skype: adriana.allen
Twitter: @allenDPUadriana
Facebook: Adriana Allen