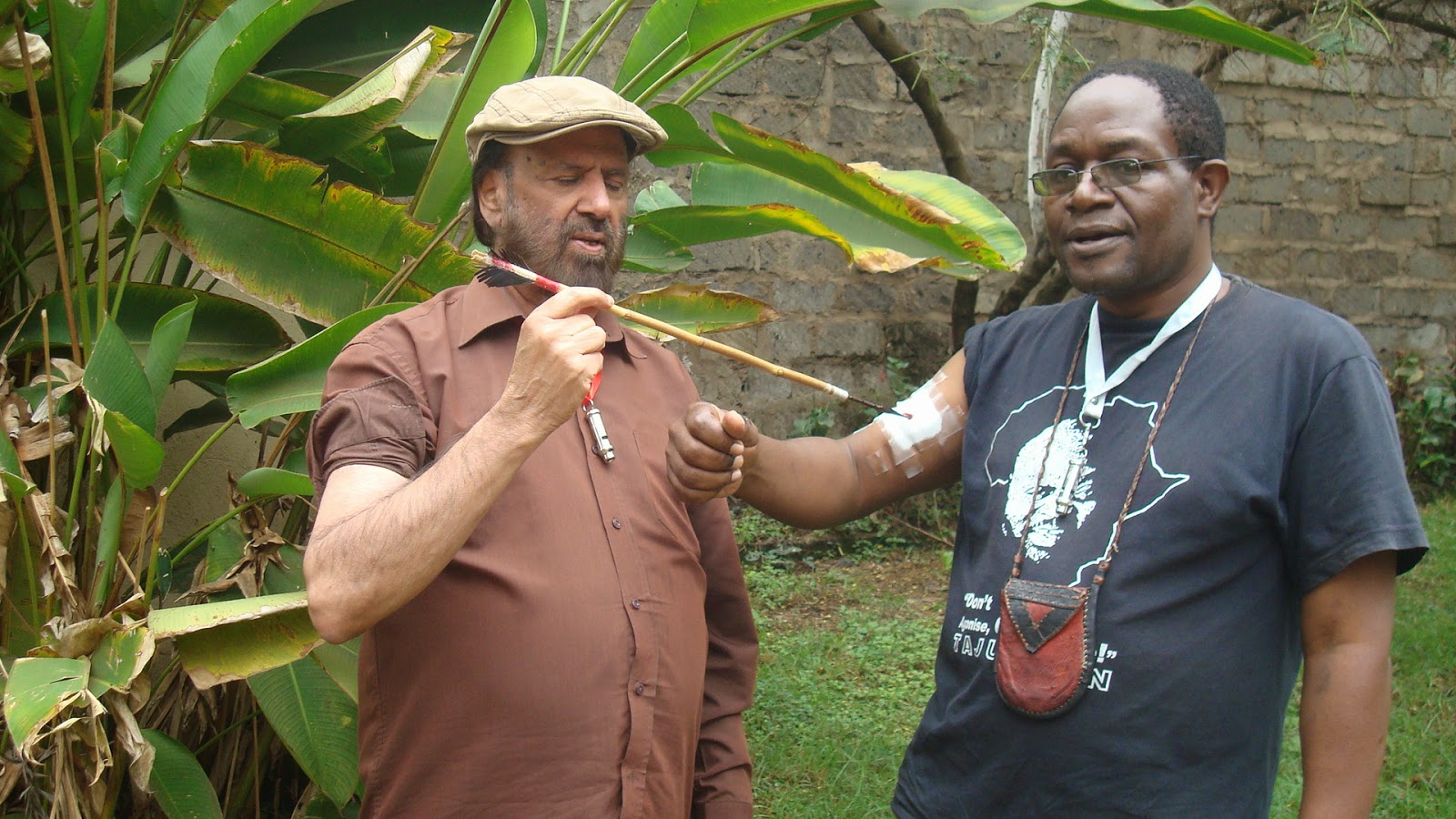 Nairobi—Three
people were injured on Saturday when armed youths guarding construction workers
at the controversial Westlands wetland Peponi Road plot clashed with
demonstrators.
The
demonstrators were led by Westlands MP Tim Wanyonyi, Mazingira Institute
Executive Director Davinder Lamba and Onyango Oloo.
They
were protesting against the construction of a perimeter wall within the
riparian reserve on LR NO 1870\11\60 owned by PCEA foundation when youths armed
with bows and arrows and carrying machetes attacked them.
During
the protest, Onyango Oloo was shot with an arrow on the right upper arm. He was
rushed to MP Shah hospital and is undergoing treatment.
Another
man identified as Henry Mudogo was shot on the forehead by an arrow and
Davinder Lamba was hit by an iron bar on the back.
Tim
Wanyonyi's driver had to speed off to escape the irate youths who had been
hired by the PCEA church to turn away protestors before police intervened.
Motorists
around Westgate and Sarit Centre had use different routes after youths started
harassing motorists using the road.
The
land in question is a wetland and several organization have raised issues on
why construction work is going on yet it had been fiercely defended by the late
Wangari Maathai.
In
2009, the then Water Minister Charity Ngilu was blocked from accessing the same
plots by armed youths.
The
construction work was stopped by the police after the fight erupted.
The
Westlands MP said he was saddened by land grabbers who hire the youth to beat
up people.
"We
will defend riparian lands. We will not relent and people should know that you
cannot go on building anywhere you feel like you want to build," Wanyonyi said.
Photo: National Alliance Secretary General Onyango Oloo and
Davinder Lamba, the executive director of the Mazingira Institute, founder and
leading light of the Operation Firimbi campaign against land grabbing and
corruption was set upon by the same vicious assailants who clobbered him on the
back, shoulder and upper arm. Source: Kenya Democracy Project.