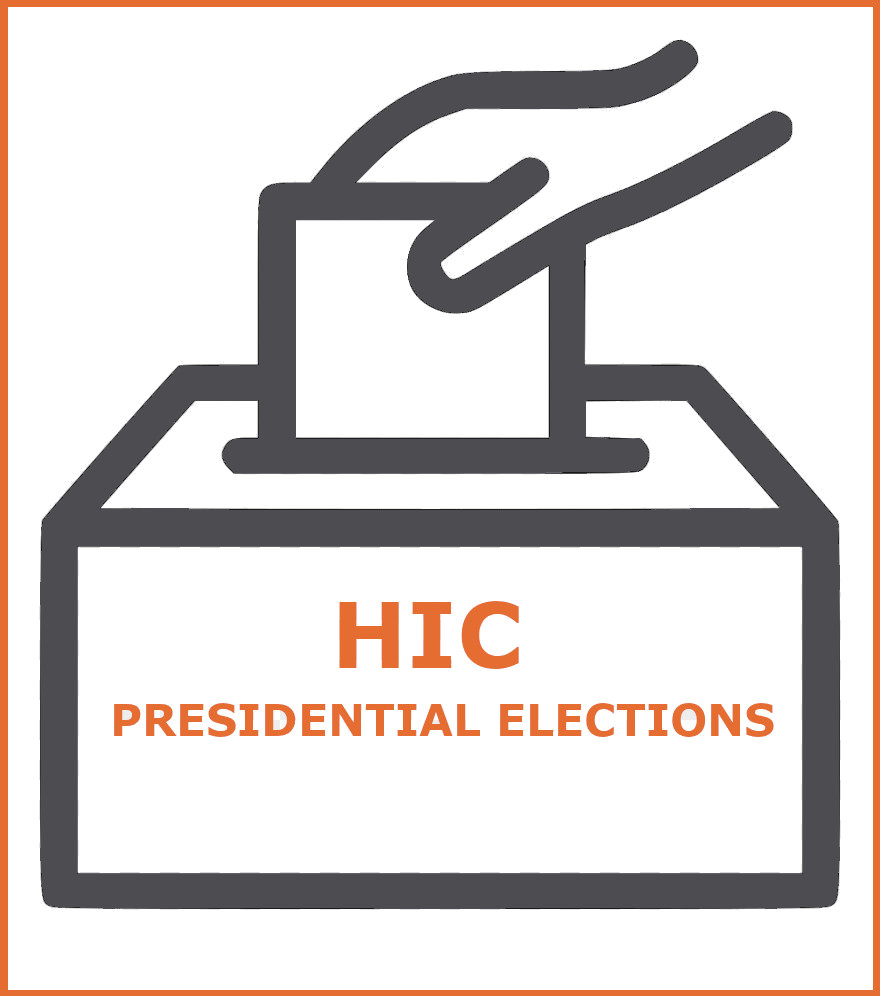 Dear HIC Members,

We have begun the electoral process to elect HIC's new president with the open call to members for the Electoral Committee (EC).
We have already received offers of some HIC Members from Africa, Middle East and North Africa and Asia volunteering for theElectoralCommitteeand we thank them for their availability and good will.

We still need female volunteers from Europe, North America and Canada and Latin America and Caribbean to complete the EC. Please check the requirements hereunder.

If you are a HIC Member from one of these 3 regions (EU-NAM-LAT) and willing to support this process, pleasesend an email ASAP to gs@hic-net.org before August 8th 2019.

Many thanks!
Kind regards,
HIC General Secretariat Team