A collective presentation and debate with the organizations involved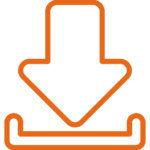 Download the Programme of the HIC Action Research Book Launch
During 2019 and 2020, the HIC General Secretariat has worked on a collection of articles for an Action Research (AR) entitled 'A Framework for Understanding The Nature, Efficacy & Lessons of Civil Society Movement Strategies for Influencing Policy Towards Adherence to Human Rights and the Right to the City' which highlights a small part of the tremendous and ongoing effort of civil society actors to influence public policies in favor of the implementation of human rights related to habitat and the right to the city. The publication is the result of a research, divided into three regional components: Africa, Europe and Latin America, that gathers the experiences from civil society and grassroots organizations, in partnership with local governments and Academic and Training Institutions in the defense, promotion and realization of human rights related to habitat.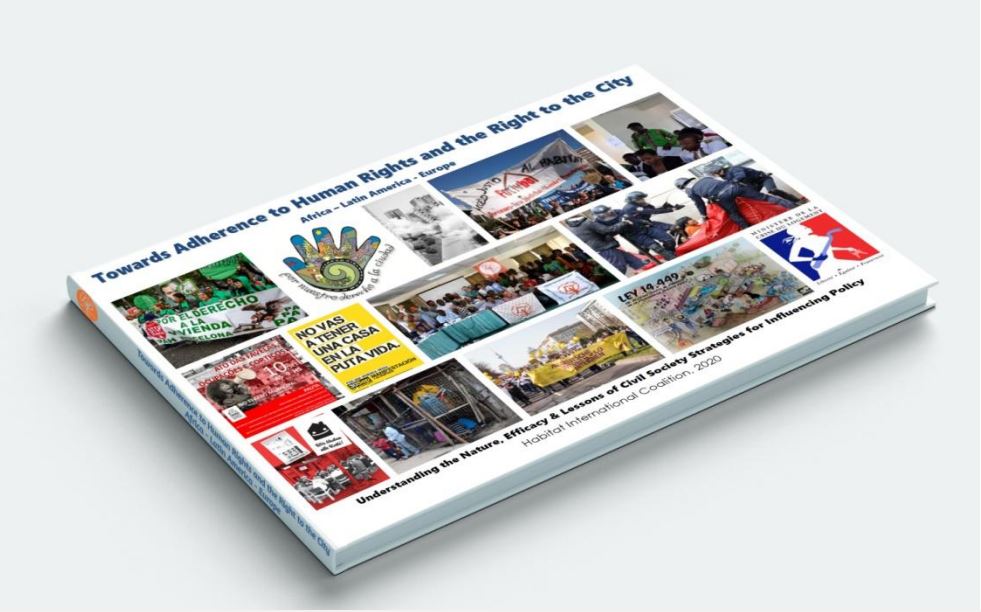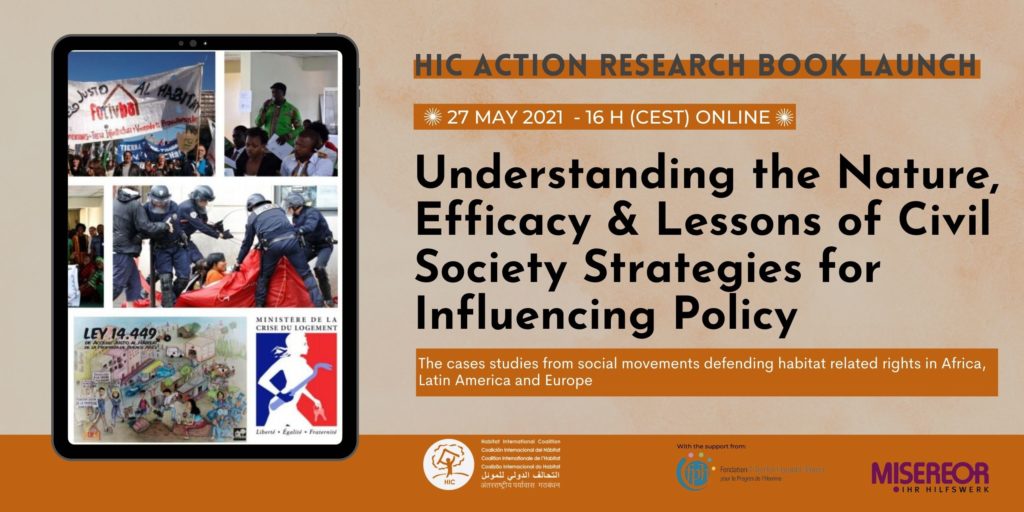 What are the main findings?
The resulting report highlights the notable synergies between civil society and local governments as well as Academic and Training Institutions, partnerships that will hopefully be an inspiration to replicate strategies and enhance collaborative work to influence local, regional, or global charters, policies, action plans, programmes and development in line with the right to the city and the social production of habitat principles.

The second component of the European Research, dealt more robustly with analysis and data-collection, with attention given to case studies of particular interest identified in the literature review in France (Paris), Spain (Barcelona) and Germany (Berlin). The Spain component is an in-depth research into the case studies of Barcelona and the most relevant actors fighting for human rights and the right to the city such as the Plataforma de Afectados por la Hipoteca, the Sindicat de Llogaters i llogateres, Observatori DESC and the political platform Barcelona en Comú that gain the municipal elections with a human rights grounded program. HIC Member in France, AITEC was responsible for the analysis of France case including remarkable initiatives by HIC Member Droit au Logement, the Jeudi Noir collective which brings together and organises young, precarious students, and the MACAQ, movement for cultural and artistic activities in the neighbourhood. The German component has been developed by the HIC-GS and has documented a plethora of actions to ensure the human right to adequate housing in Berlin by diverse collectives such as Kotti & Co, Bizim Kiez and Stadt von Unten.

A collective presentation and debate with the organizations involved
On 27th May 2021, the HIC General Secretariat will launch the book "Towards Adherence to Human Rights and the Right to the City" in an online zoom event that will count with the participation of different panellits from organizations involved in the Action Research.
May 27th 2021 at this local time
Join us in the presentation of this collective debate to feel inspire from the different strategies from social movements in the defense of habitat related rights in Africa, Latin America and Europe.
The inspiring stories featured in this Action Research are from the following organisations