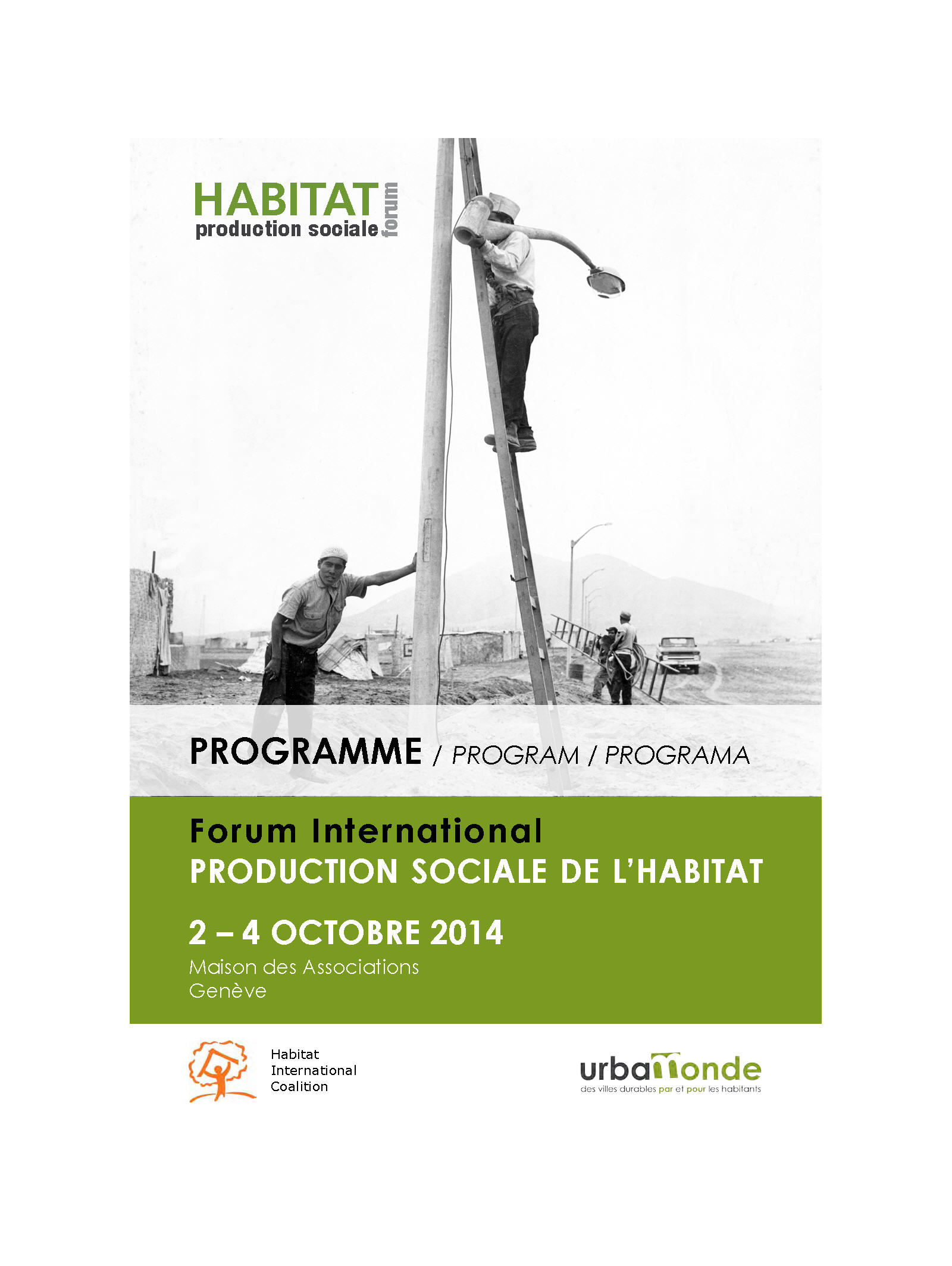 Civil society organizations aim at providing innovative and sustainable solutions in response to the housing crisis and insecure land tenure resulting in social, economic and spatial inequalities.
Civil society initiatives such as housing cooperatives, Community Land Trusts and saving groups, among many others, promote the idea of a "sustainable city for and by the inhabitants". They share the common vision of inhabitants partnering with local authorities in their common endeavor to plan their cities.
The main objectives of this event full of exciting and inspiring encounters and discussions are to contribute to a thematic convergence and peer-to-peer exchange between the different actors, to allow for a cooperation among the different regions of the world and to discover the models of action of each of the projects.
* For more information, click here.