Dear HIC Members
in Africa,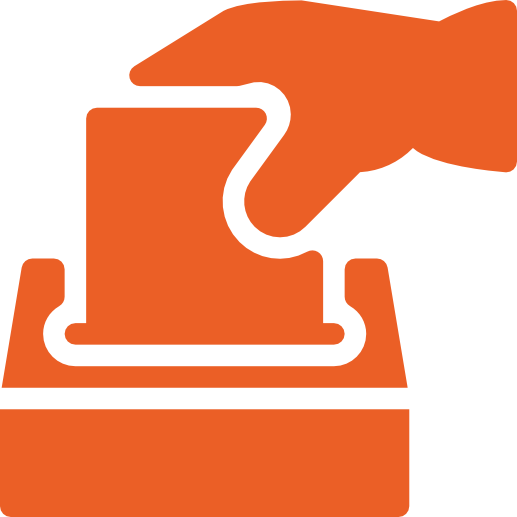 Receive the
warm regards of the Electoral Committee (EC) Members that are conducting the
process for the election of the next Representative for Africa at the HIC Board
for 2018-2022.
We would
like to inform you that we have received and validated the nominations of 3
(three) persons:
Mrs. Ifeyinwa Ofong

, Women in Development & Environment, Nigeria

Mr. Moussa Ka

, Habitants et Travailleurs Baraka, Senegal

Mrs. Fatimata Sor?/Zongo

, Coalition Nationale de l?Habitat, Burkina
Faso
According
to HIC Constitution and By Law, we validated these three nominations because these
candidates have been nominated by at least two HIC Members from Africa and
other than the one to which they belong.
Nominees have
been informed about their nominations and must now accept to run for the
election. If they accept the nominations, they will prepare the required documents
that we will submit to you in English and French, once they are translated. The
documents should be published on April 23rd 2018.?
The candidates will then campaign from April 23rd to 30th.
We remind
you that, following the requirements of the HIC By-law, only organization
members in good standing will have the right to vote for this process. The
List states the
organizations in good standing with the Coalition on April 5th 2018.
If your organization is not shown on the HIC
Members list attached, you still have the opportunity to renew membership
before the closure of the roster on April 24th 2018.
Each Member
can choose the type of contribution to make in order to be in good standing:
– Update and send the Membership Form
and register in-kind contributions (deadline April 16th), or
– Update and send the Membership Form
and renew membership with annual fees payment (deadline April 23rd
2018)
Should you have any concerns regarding membership fees or in kind
contributions, please contact Marie at the HIC-GS at marie(@)hic-net.org.
Every
change or modification of the electoral process (including the need to postpone
the deadlines of the present calendar) will be communicated by the EC, after
submission to the General Secretariat.
Best
regards,
The
Electoral Committee
Mrs. Eliane
Mfomou (Coordinator)
Mr.
Humphrey Otieno
Mr. Malick
Gaye
Mr. Allan Cain

/* Style Definitions */
table.MsoNormalTable
{mso-style-name:"Tabla normal";
mso-tstyle-rowband-size:0;
mso-tstyle-colband-size:0;
mso-style-noshow:yes;
mso-style-priority:99;
mso-style-parent:"";
mso-padding-alt:0cm 5.4pt 0cm 5.4pt;
mso-para-margin-top:0cm;
mso-para-margin-right:0cm;
mso-para-margin-bottom:10.0pt;
mso-para-margin-left:0cm;
line-height:115%;
mso-pagination:widow-orphan;
font-size:11.0pt;
font-family:"Calibri",sans-serif;
mso-ascii-font-family:Calibri;
mso-ascii-theme-font:minor-latin;
mso-hansi-font-family:Calibri;
mso-hansi-theme-font:minor-latin;
mso-bidi-font-family:"Times New Roman";
mso-bidi-theme-font:minor-bidi;
mso-ansi-language:ES-CL;
mso-fareast-language:EN-US;}