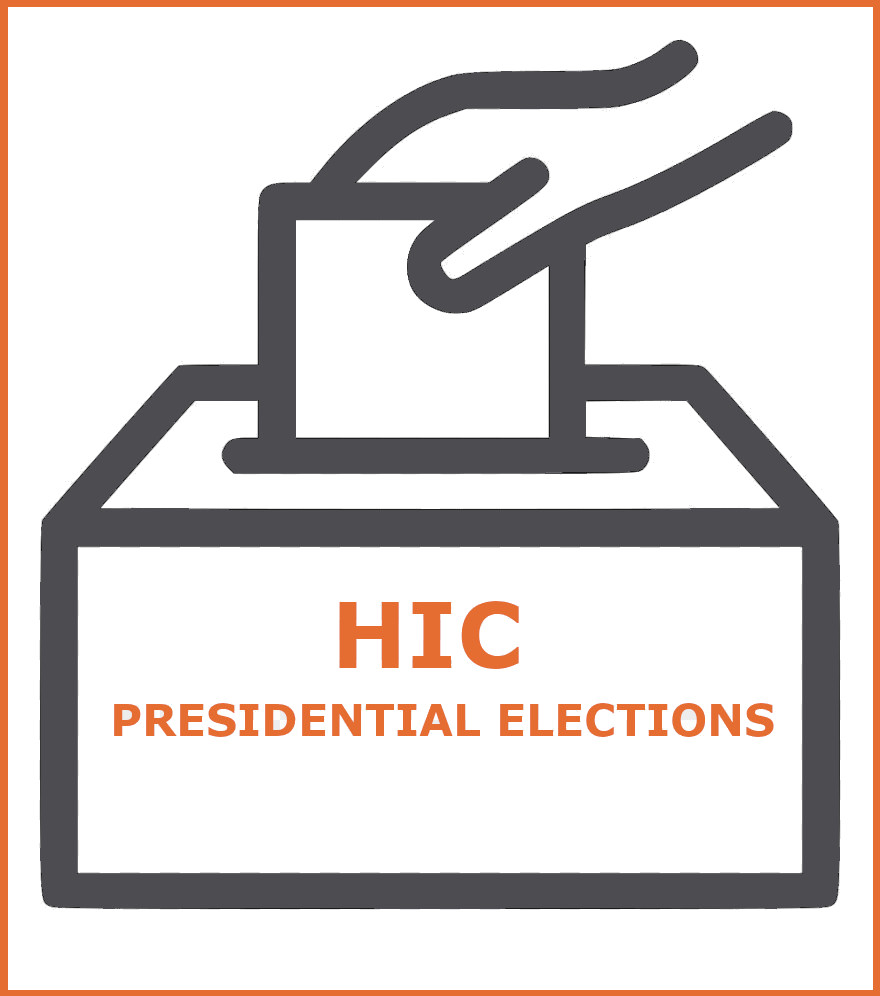 The following information has been shared with HIC members regarding the upcoming Presidential Elections:
---

Dear HIC
Members
The second
mandate of Lorena Zárate, HIC President will expire in November 2019. The
President plays a very important role within HIC and represents the Coalition globally;
hence the importance of the election process of the new President.
The HIC General Secretariat will soon call on all HIC Members to
activelyparticipate in this next electoral process. This will seek to
promote the debate and exchange of ideas about possible candidates and about
the current andfuture tasks of HIC.
Please
remember that only HIC Members in good standing are entitled to vote in the election
of the President (Paragraph
13, HIC By Law, 2014).
Eligible
candidates to the HIC President position shall be representatives of a HIC
organizational Member in good standing for at least three (3) years at the time
of the nomination (Paragraph
21, HIC By Law, 2014). They also shall be nominated by a minimum of five
(5) HIC Members in good standing for at least one (1) year at the time of the
nomination, and based in any region (Paragraph 22, HIC By Law,
2014).
If you want to learn
more about the requirements
to be a HIC Member in good standing, please check paragraphs 1 to 6 of HIC's By Law.
We will soon share
further information on this matter on HIC web and social media.
Regards,
HIC General Secretariat
Team