People around the world are taking collective action to solve global problems, but how would you know? Important initiatives changing the status quo, leaving corporate interest behind and creating better conditions for all are often ignored. Four years ago, Transformative Cities launched an award to highlight stories of cities and collectives that are experimenting with new ways to practice democracy and secure access to basic rights. The award aims to connect and strengthen people-led initiatives from across the world.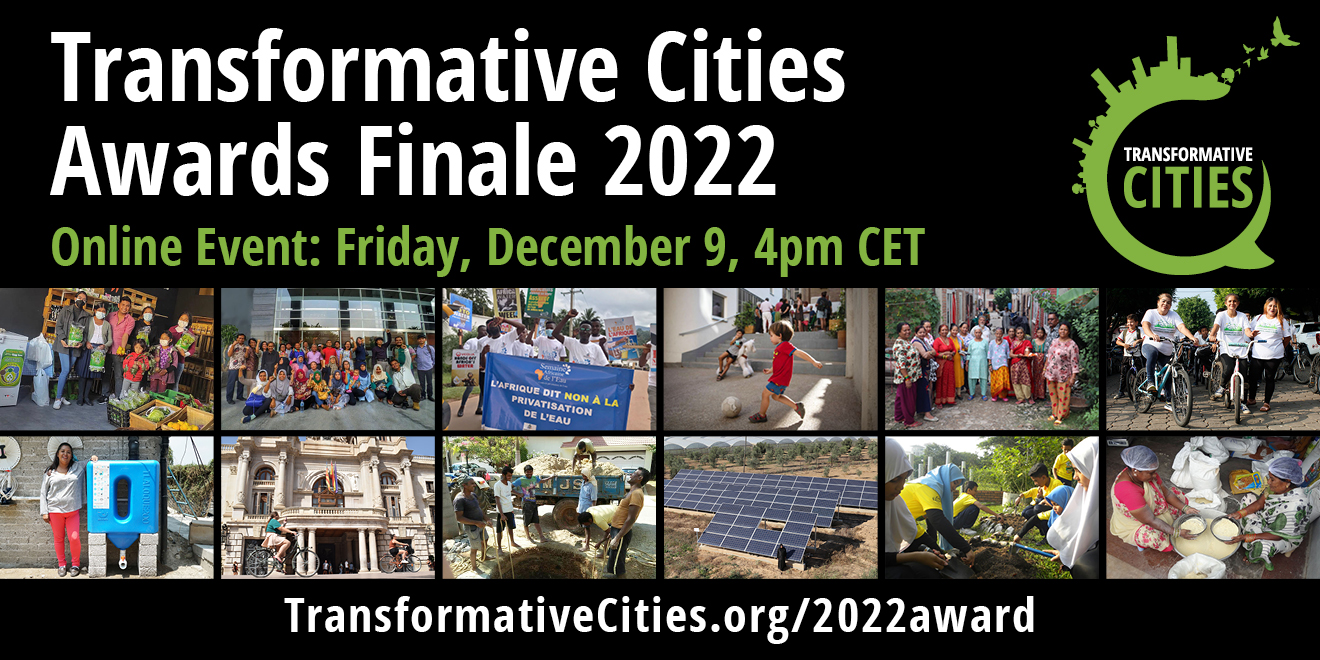 On 9 December 2022, the Transformative Cities Initiative will announce which initiative received the most popular support for each of the four categories and are thus the recipients of the Transformative Cities 2021–2022 People's Choice Award.
One representative per winner initiative will join the finale to discuss the opportunities and challenges for transforming our local contexts and addressing the global challenges we are facing.
Join us for this unique global celebration of transformative practices!
This online event will be livestreamed worldwide, giving everyone the opportunity to engage and be part of this celebration of collectives. It will be in English with Spanish live translations.
4pm – 5pm Amsterdam (CET), 09 December 2022