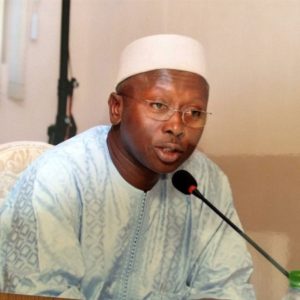 Our colleague Malick Gaye, Executive Director of ENDA Rup in Senegal, a close friend in the HIC Family, passed away recently, on 16 November 2021.
Malick was an integral part of HIC since its inception, representing ENDA Tiers Monde from the early 1980s onwards and ENDA RUP. While representing both organizations he always brought a critical shift in thinking and acted on the imperative need to address urban challenges and environmental justice by drawing on local knowledge, innovation and capacity to organize.
Malick was a charismatic leader and a wise and principled man. He was a tireless fighter and advocate for a more just world for all and especially for the smallest and most marginalised communities. This is the way we will remember him and honour his memory.
Since informing HIC Members and Friends of this great loss, we received and witnessed an outpouring of messages remembering Malick. His departure is felt by all those who have known him across Africa and the world.
HIC will continue to celebrate his memory, to value his great contributions, and to recognize his immense legacy for decades to come.
Forever in our thoughts, may Malick rest in peace, may he rest in power.
Adriana Allen, HIC President, on behalf of the HIC Board and the HIC Community