8 candidates applied to the call for new HIC Secretary-General launched in March 2020 (see here the call). This international open call has been followed by 4 months of intense debate among the Board Members with contributions from the HIC Wisdom Keepers and HIC Reference Centers' Coordinators. The HIC Board has selected the new General Secretary: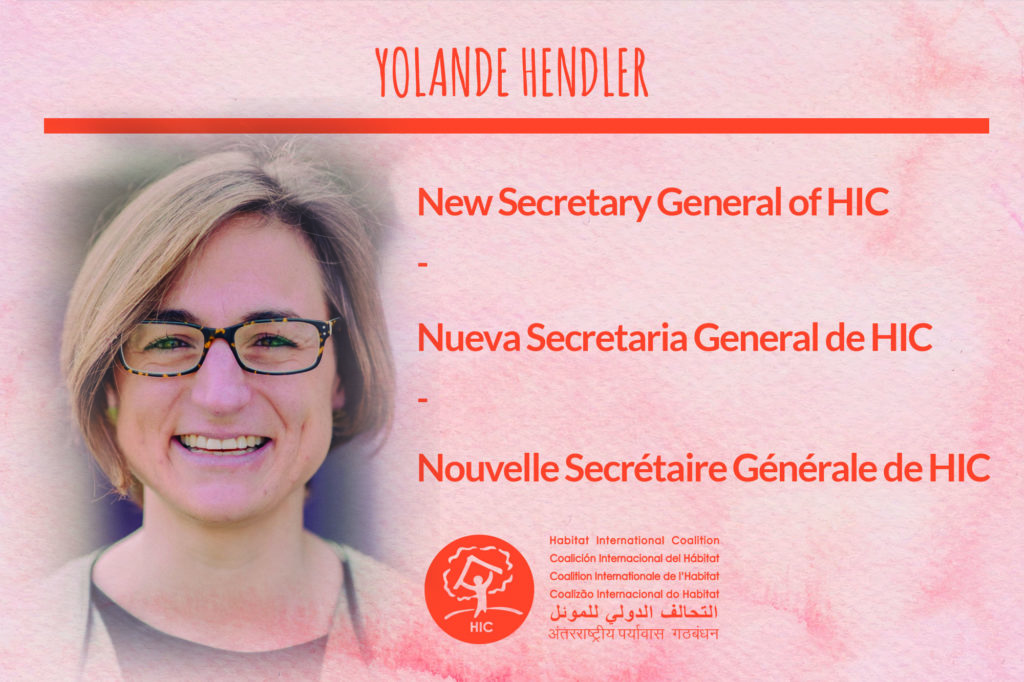 Yolande Hendler, 31, from South Africa, holds a BA from Stellenbosch University (South Africa) and an MA in Global Studies from Leipzig University (Germany). From 2014 to 2019 she worked with the Community Organisation Resource Centre and the South African Alliance of Slum Dwellers International, supporting women's habitat collectives and informal settlement networks in South Africa and beyond.
Yolande is committed to social justice, challenging inequality, and advocating for systemic transformation. She values collective learning and drawing insights from on-the-ground practices. She has extensive professional experience with grassroots habitat movements and NGOs, demonstrated capacities for organisational development processes and strong interpersonal skills to lead the coordination of HIC.
On a personal note, she enjoys the creative arts, travelling and diverse languages and cultures.
Yolande will now go through a period of training and will take office in August. She will work with the existing HIC GS team (click here to meet the team).
We welcome her to the HIC family!